When I am not feeling well, I crave something warm, spicy and hearty. My favourite indulgence is (always) tortilla soup.
This soup has just the right amount of spice (you can easily control the levels to suite your tastebuds), creaminess, and tummy-tempting taste that will keep you going back for bowl after bowl.
Ingredients:


Soup
1 can spaghetti sauce (a garlic/basil sauce works well)
1 tetra-pak low sodium chicken broth
1/2 can peaches and cream corn kernels
3 cups shredded chicken (pro tip: I buy a pre-roasted chicken and shred the white breast meat)
1 jalapeño
1 tbsp chilli powder
1 tsp red pepper flakes
1/2 tsp sea salt
Garnish
Half-fat sour cream
1 avocado cubed
1 cup grated cheddar cheese
corn or whole wheat soft tortillas (for frying)
Recipe:


1. In a medium sized soup pot, combine the spaghetti sauce, chicken broth, and corn kernels. Set the heat to medium-low heat, and allow to simmer.
2. Slice the jalapeño in half and discard seeds. Finely chop and add to the soup base (add less jalapeño if you like your soup on the mild side).
3. Add shredded chicken, chilli powder, red pepper fakes and sea salt.
4. Turn heat to low and allow to simmer, uncovered, for approximately 1/2 hour.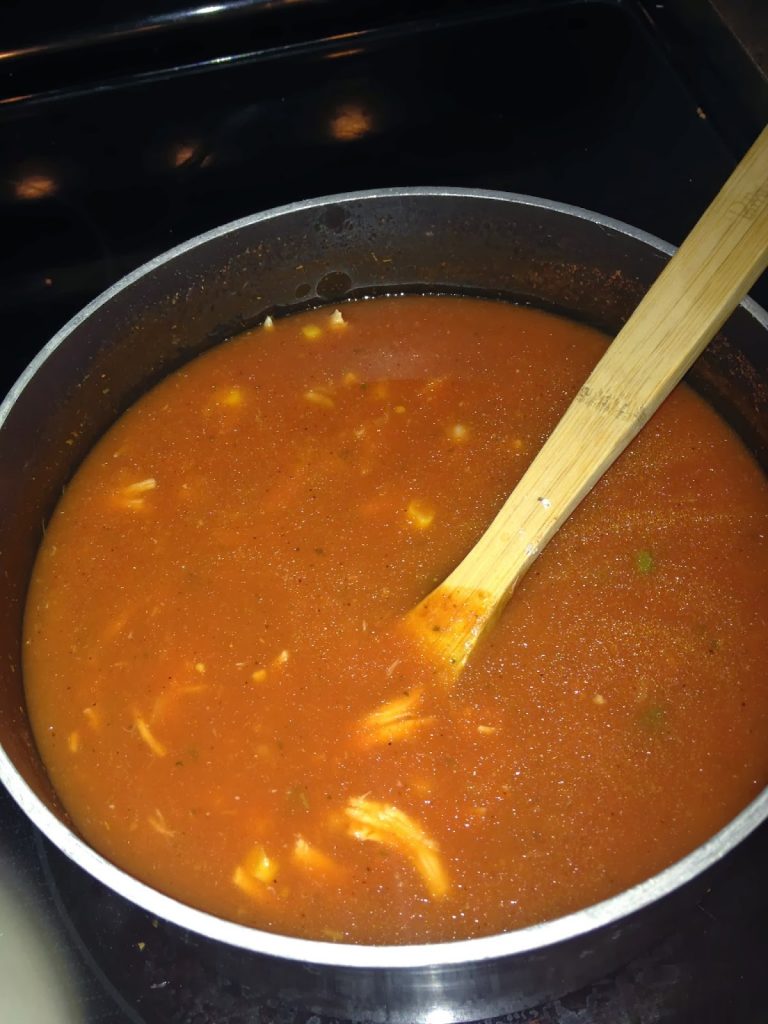 5. While soup is simmering, make your own fried tortilla strips for garnish as follows: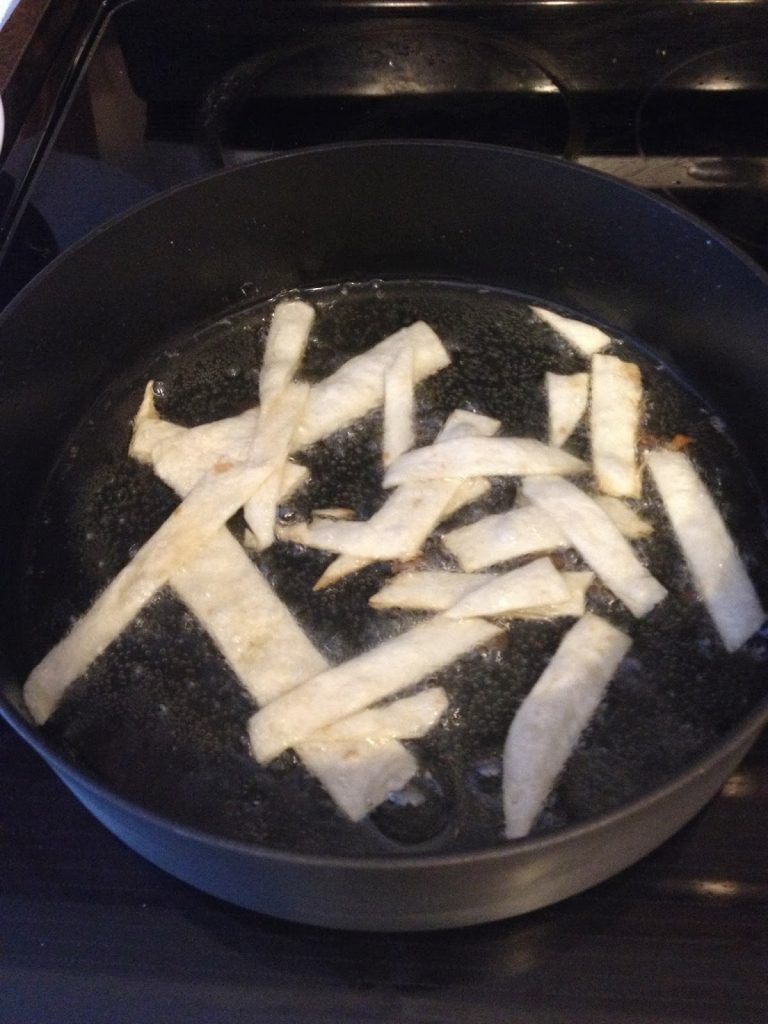 cut 3-4 soft tortillas into strips
heat 1/2 cup (or so) of olive or vegetable oil over medium heat
gently drop in a handful of strips, allowing them to fry until slightly golden
remove with tongs and place on a paper towel-lined sheet
salt liberally
repeat until all tortilla strips are fried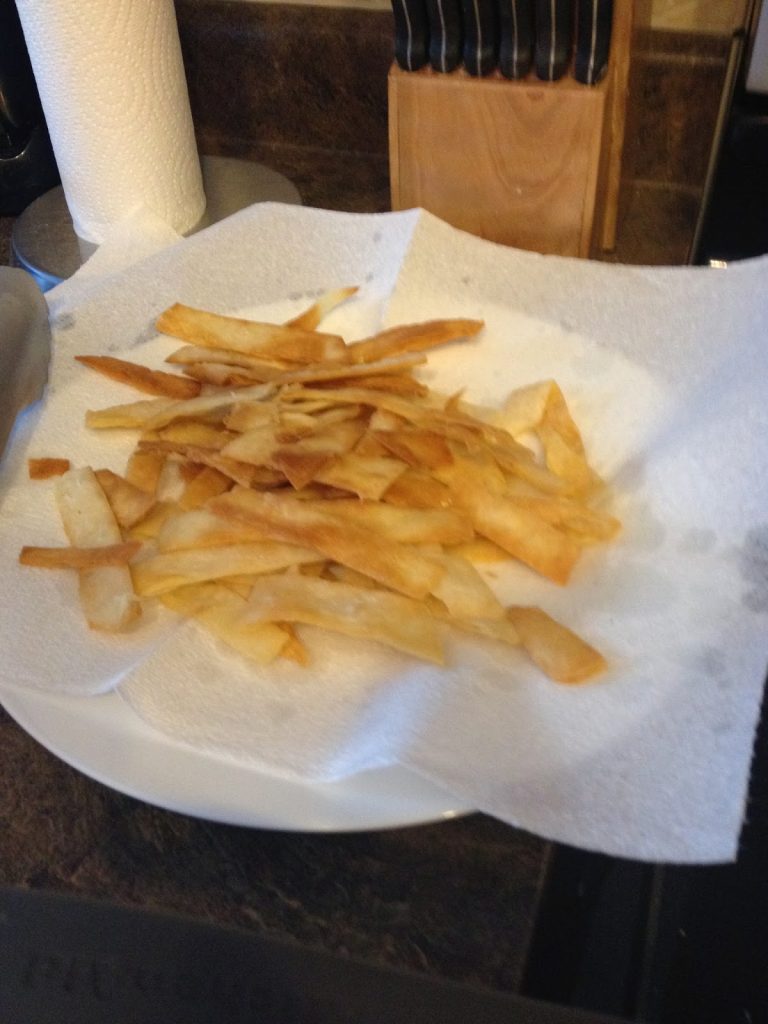 6. Dish out your soup into large soup bowls and garnish with sour cream, cheese, fried tortilla strips and avocado.
ENJOY!