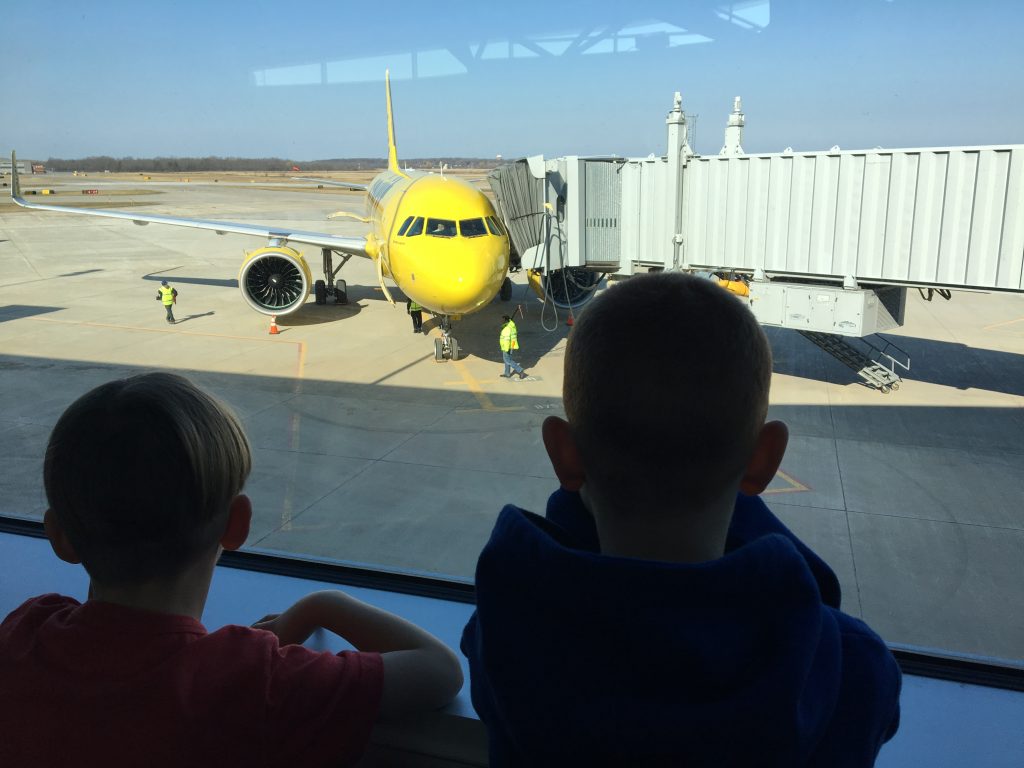 They spent a long time looking out the window at the airplanes. A really long, quiet time.
Then the oldest turned to the youngest and whispered, can you believe we get to fly in one of those?
And the youngest turned back and said, I know. IT'S AMAZING!!!!!!!!!!!!!!!!!!!!!!!!!!!
And so began the excitement of their first airplane ride…a ride that couldn't have been more awesome!
While we might be a bit late to the game (I mean, I cannot tell you how many posts I have read about "baby's first airplane ride") I have to be honest – I am sooooo glad we waited until our kids were a bit older [5 & 7 years old to be exact] to take them on their first airplane ride. There was so little stress involved in preparing 5 & 7 year olds to fly – no baby bags, no bottles, no diaper changes, no screaming fits. In fact, there was so much excitement that I even felt a little like I was flying for the first time all over again.
I have this little dream that we will become a travelling family.
Not a year travelling the world – nope, I can't imagine we would survive that much non-stop togetherness to be honest – but rather a family that gets away from "normal" life 4-5 times a year and gets to explore more and more of the world. Maybe this was our first step in becoming one, because when I tell you that my kids travel well I really mean, MY KIDS TRAVEL WELL! They fly well, they sit in the car well, they walk all day well, they eat at restaurants well…they just travel well. What a freaking relief because my biggest nightmare was that my kids would not enjoy this "test" adventure and I wouldn't be able to justify the cost of regular family travel. But they totally came through (#BravoKids).
Truthfully, when we originally planned this trip, it was going to be a road trip from Toronto, Ontario (Canada) to Orlando, Florida (USA). We've done the whole "road trip" thing before (read more about that here) and it was totally fine…except, it took over 24 hours of driving and a whole heck of a lot of stopping & starting and grumpy, tired parents and over-excited kids. It's not that it wasn't an enjoyable experience…it's just that the time involved in driving (not to mention the wear and tear on our car!) really takes away from the time we would be able to spend in Florida.
But the cost of flying from Toronto to Orlando was feeling out of our budget (at almost $3,000 round trip for the 4 of us). I am sure many of you have felt the same pain when trying to plan a family vacation. In fact, the high cost of airplane travel is the main reason we haven't flown as a family to-date. My husband and I spent a frustrating few weeks trolling every airline site we could find, hoping we would stumble upon a good flight deal or something that at least felt in the budget. And then, by sheer chance or divine intervention (you can decide) my husband stumbled upon our "vacation saviour" – Spirit Airlines.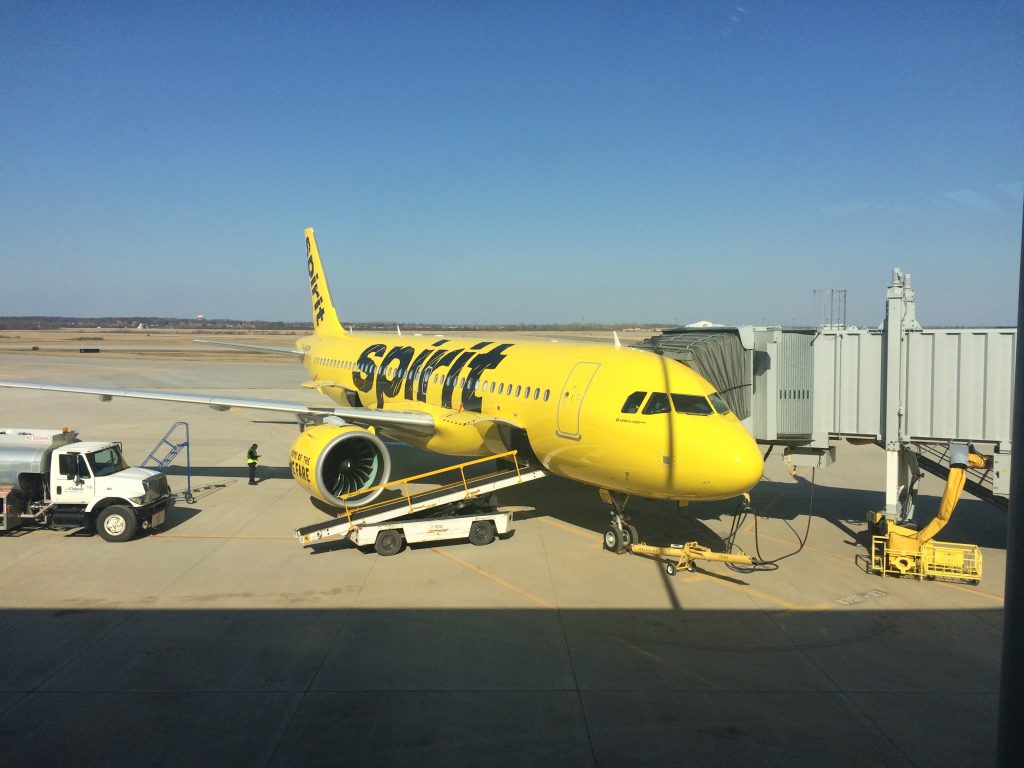 Spirit Airlines
Guys, let me tell you that there may have been some dropping jaws when we saw the cost of flying on Spirit…it was the MOST budget friendly option we could find (even less expensive then driving!). It actually felt a little too good to be true but we took a chance and booked our round trip flights. And BOY, am I ever glad we did!
Because Spirit Airlines may be new to many of you, I'm going to break down our experience travelling on Spirit as a family of four, step-by-step:
Buying Your Tickets
Spirit Airlines is a "bare fare" airline. This means that they keep the cost of their flights very low by unbundling their pricing. When you purchase your ticket, you are purchasing your seat and one small carry-on item. No "free" drinks, bags, snacks, or anything else. That worried me at first, until I realized just how much extra I normally pay for flights simply because they have "included" the price of drinks, checked bags, meals and everything in between. Spirit's business plan is that you pay for what you use, not for all the extras or "frills" you pay for on other airlines. I personally found their per-item (or a la carte) pricing to be very reasonable and eye-opening.
You best option if you are booking a flight with Spirit is to purchase your tickets online and pay for the number of checked bags you plan to take at the same time as booking your flight. You'll save some money AND you'll force yourself to pack light and take less than you think you need. As a family of 4 going away for one week, we chose to take 2 suitcases (and we had way more than we needed!). Take special note of size and weight requirements so that you don't end up paying any additional charges at the airport.
When you're purchasing online, you will have the option of joining the $9 Fare Club. We personally joined and got an even deeper discount on our tickets and baggage costs – well worth it in our particular case!
Tip: Check-in online and print out your tickets at home before you leave for the airport! There is an additional cost for checking in and printing out tickets at the airport. Save that money, yo!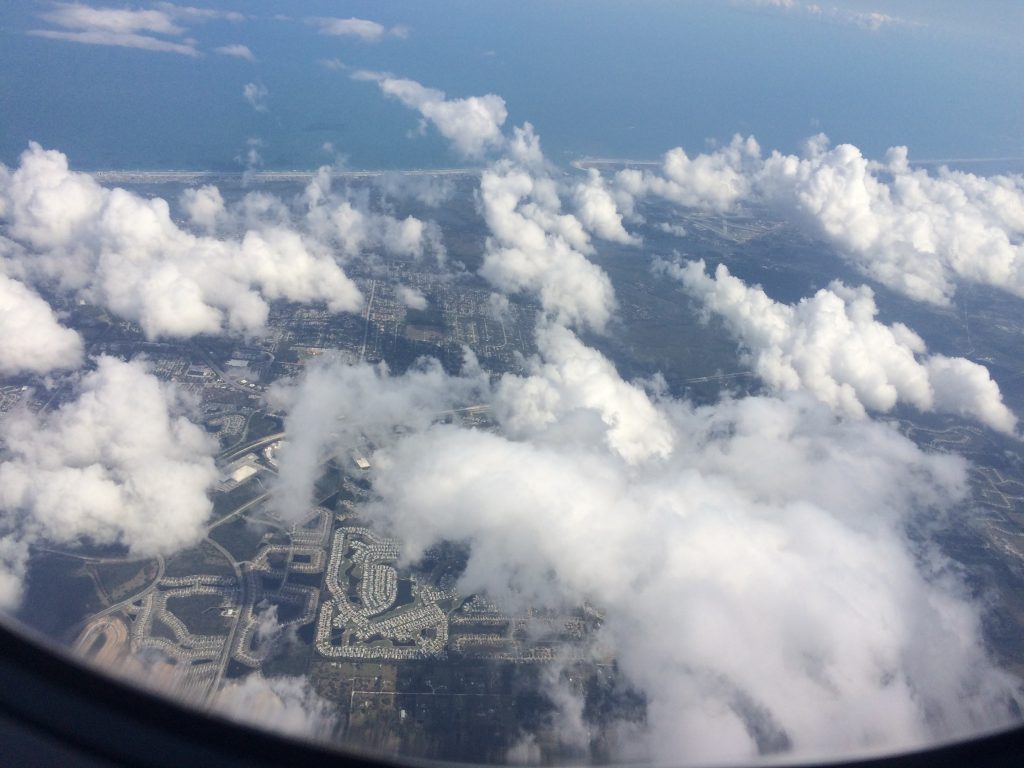 Airport Location
For us Ontario residents, the closest Spirit Airlines flight was leaving from Niagara Falls, NY.
If you're in Ontario, that means that you do have to cross the boarder into the United States via car at the Lewiston-Queenston Bridge. In our personal experience, the boarder crossing at  Lewiston-Queenston Bridge is quite quick and generally painless, but leave yourself at least an additional hour of travel time in case you do get hung up at the boarder. ALWAYS better safe than sorry, in my travelling opinion.
The airport itself is a very short drive from the boarder. You'll drive through a town with a Tim Hortons (whoop!) & Kmart if you need to fuel up on coffee & snacks right before you get to the airport itself. We paid $60US to park our car at the airport for one week – the lot is well used and well lit (and it was a 2 minute walk from our car to the terminal!).
Don't expect much from the airport. There are only a few check-in counters, a waiting area, 2 security lines and one small cafeteria with drinks & sandwiches for purchase. My kids wanted to make sure I mention that there are also 2 vending machines that you can buy chips and candy from 🙂 The good thing is, however, that you don't need to be overly worried about long line-ups at check-in or security AND there is plenty of room for your kids to stretch their legs and get their wiggles out before boarding their flight.
Tip: Stock-up on snacks and gum before getting to the airport…and download some good podcasts for yourself to listen to!

The Flight
Whenever I hear about "discount" airlines, I worry about being jammed in an airplane for hours like a can of sardines with other passengers and having awful service.
So I'm pretty pleased to say that that concern wasn't true of Spirit Airlines. The planes have more than enough leg room for adults (under 6 feet at least, I can't speak for anyone taller than that). The seats do not recline, which I LOVE because there is nothing more annoying than having someone's head in your lap for an entire flight.
Seats are 3 to a row, with no headphone jack, no built-in television and no USB plug. What does that mean for you? It means that you should load up your laptop, tablet or phone with movies or podcast, make sure your device is fully charged before you leave, bring your own headphones or earbuds, and then enjoy the flight. You can pre-purchase your exact seat online when booking your flight (or before you arrive) or you can get your seat assigned at the airport at no additional cost.
Really. When they say they are no frills, they mean no frills. If you want a drink or snack on the flight they are available at a cost (and I want to be very clear in saying that I did not find the cost of anything they offered in-flight to be astronomical in the least! But make sure you bring your credit card if you plan to purchase!).
While you are not going to be getting "freebies" on a Spirit flight, I can honestly say that the flight crew on both our trips was the friendliest I have encountered in all my years of flying. They were helpful and engaging, they made the flight feel fun, they were great with kids of all ages & really accommodating to parents with little ones, and they just put the flight at ease. It actually made the "no frills" part of the flight a complete non-issue.
Even the pilots went out of their way to be engaging and friendly, especially with kids. Can I just say that this visit to the cockpit may have made at least one of my boys consider a future in flying!?!?!

Tip: If it's in your budget, I would spring for the "Big Front Seats". We sat in them on our flight back from Orlando and they were SOOOOOOOOOOOOOOOOOO worth every single penny!
To Sum It Up
A flight is a flight is a flight.
I have flown internationally and domestically and in the end (unless you are sitting first class, baby!) a flight is a flight. Both my husband and I agree that we won't be bothering with other airlines if we are flying to one of the destinations that Spirit flies to. That's how good our experience was!
Because I think knowing is half the battle, here are the things I think you should know before you book:
You are going to pay for every item you bring on the plane (with the exception of your appropriately sized carry-on).
You will not receive any complimentary drinks or snacks on board.
There is no in-flight entertainment.
The airport in Niagara Falls is small.
The crew is really friendly!
The seats do not recline and there is no where to charge your laptop or phone on the plane.
Check-in and print off your tickets BEFORE you arrive at the airport.
Enjoy saving a lot of cash (we estimate that our personal savings in taking Spirit was around $2,000).
It was one of the best flying experiences I have ever had (and the least expensive one at that!).
If you do travel with Spirit, you can collect "Spirit Miles" that are actually useable (SHOCKER!). My hubby has already planned his next trip using the Spirit Miles he collected to fly Myrtle Beach so he can golf with his friends 🙂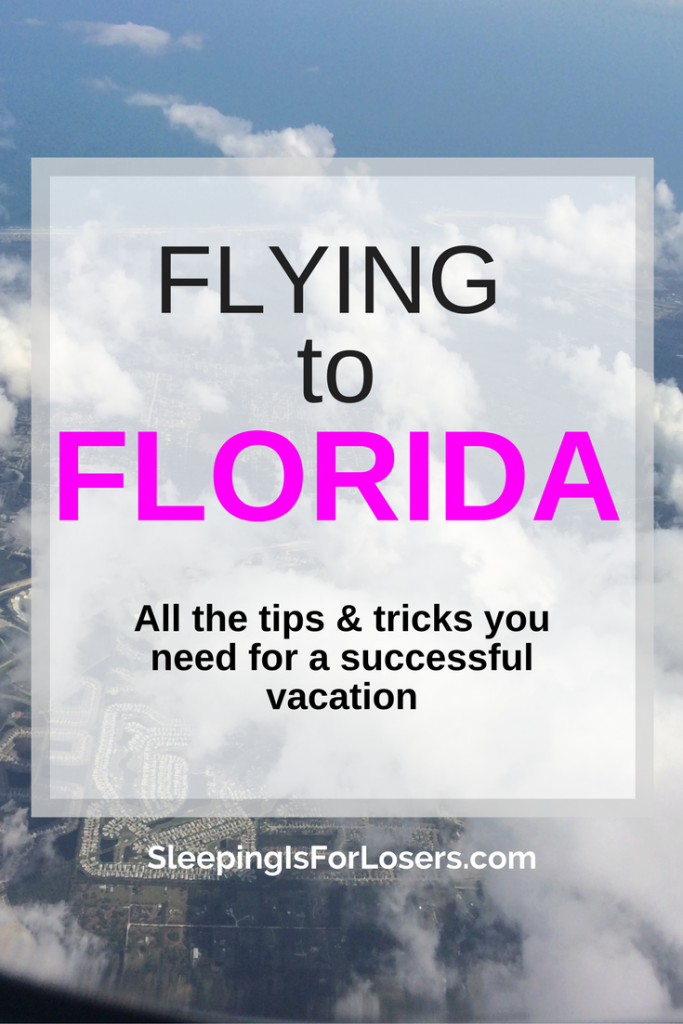 *To note: while we did receive some perks from Spirit Airlines, all flights were paid for out of our own pocket so you can absolutely rest assured that all opinions expressed are a true reflection of our personal experiences.