Orlando may be the place dreams are made of!
There's so much fantasy and excitement in Orlando, Florida. Think about it: Disney World, Universal Studios, Sea World, Lego Land,  all in one place. It's a little overwhelming at times to be honest.
But a week in kid paradise was just what the doctor ordered in my case and I couldn't be more happy that my little family got to experience the best of all Orlando has to offer when it comes to magical adventures.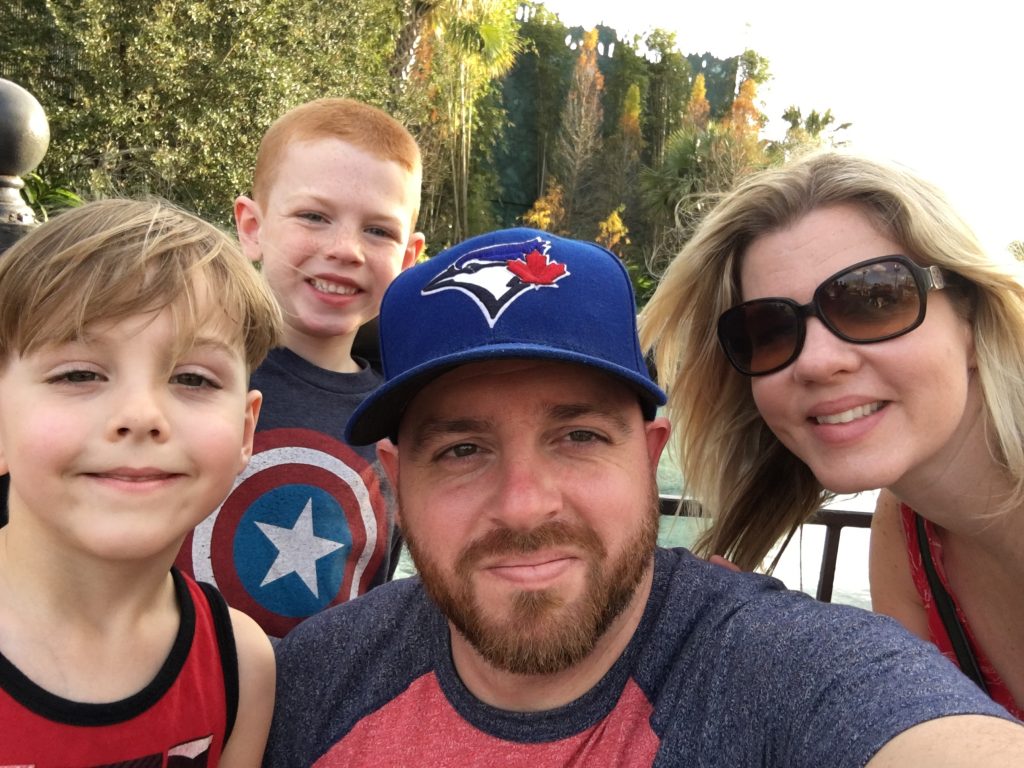 Let's start with your accommodations. We stayed at 3 different hotels in Florida during our week-long adventure (one was in Dunedin…more about that in my next post!). By far, our favourite hotel was located in Disney Springs.
Can I just take a minute and break down Disney Springs for you? I feel like it was the best "cheat" of our entire trip because it's a little slice of Disney magic that you and your family can experience without ever having to enter Disney at all! (i.e.: no high-priced theme-park ticket!).
I was a little skeptical but the Disney Springs area (it used to be called "Downtown Disney") but it was such a fun place to be that we actually visited 3 separate times during our trip.
To paint a picture: imagine a sea of themed restaurants, coffee & tea shops, stores filled to the brim with Disney characters & experiences, street performers, an arcade and games centre, a hot air balloon, a carousel, AND SO MUCH MORE! It's almost sensory overload but also so much fun!
So you don't get overwhelmed at Disney Springs, I would give yourself at least 2 hours (minimum) to run around with your kids and explore. It's a retail area, so be prepared to either open your wallet or tell your kids "no" a million times…but if you go in knowing what you're willing to spend money on and what you're not, you should be fine. In our case, we told our kids they could purchase one item each – they both ended up purchasing a stuffed Star Wars character. I would also make sure you plan ahead and pre-book a restaurant if you're planning to eat dinner. It gets pretty busy and kids get pretty cranky so knowing your have a reservation is a total win!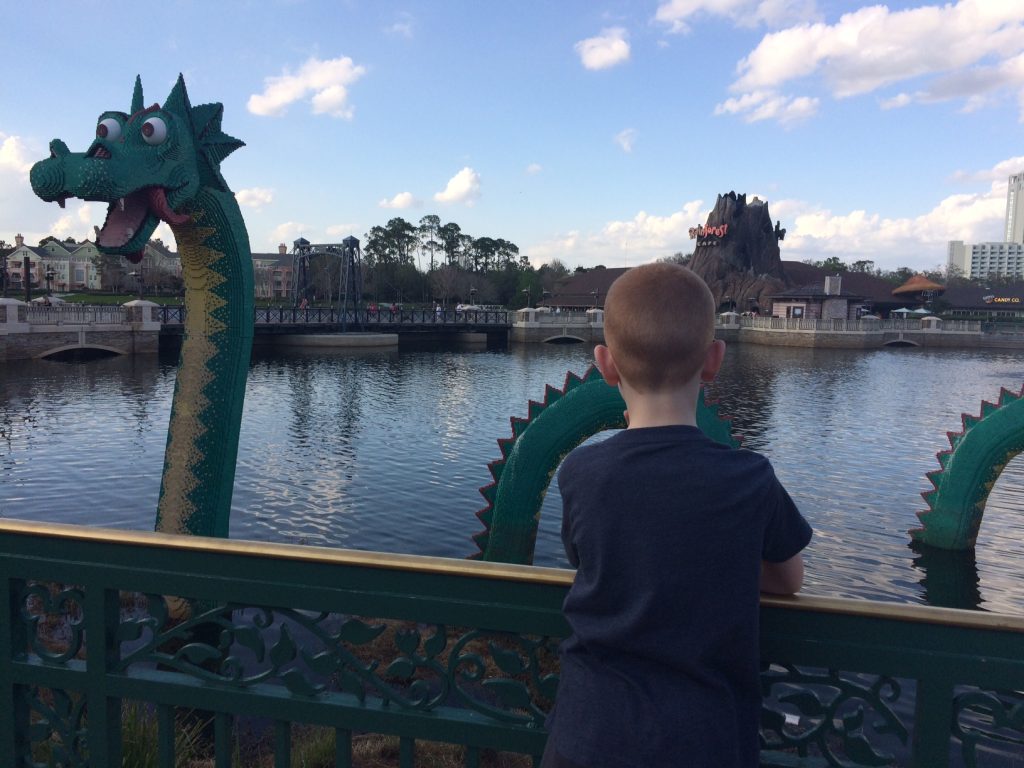 A real highlight of the Disney Springs area is the restaurants. They are themed by either cuisine or characters, and they are so much fun! We ate dinner at the T-REX restaurant which was mind-blowing for my boys! More than a restaurant, it was an adventure. We sat in the ice age area with the Wooly Mammoths and experienced meteor showers and moving dinos all throughout our meal. To note: the restaurant is very loud and food is quite expensive. Book a reservation here if you have a budding palaeontologist on your hands (like I do) who is ok with loud noises and lots of lights and movement – it was sensory overload for some of the kids we observed.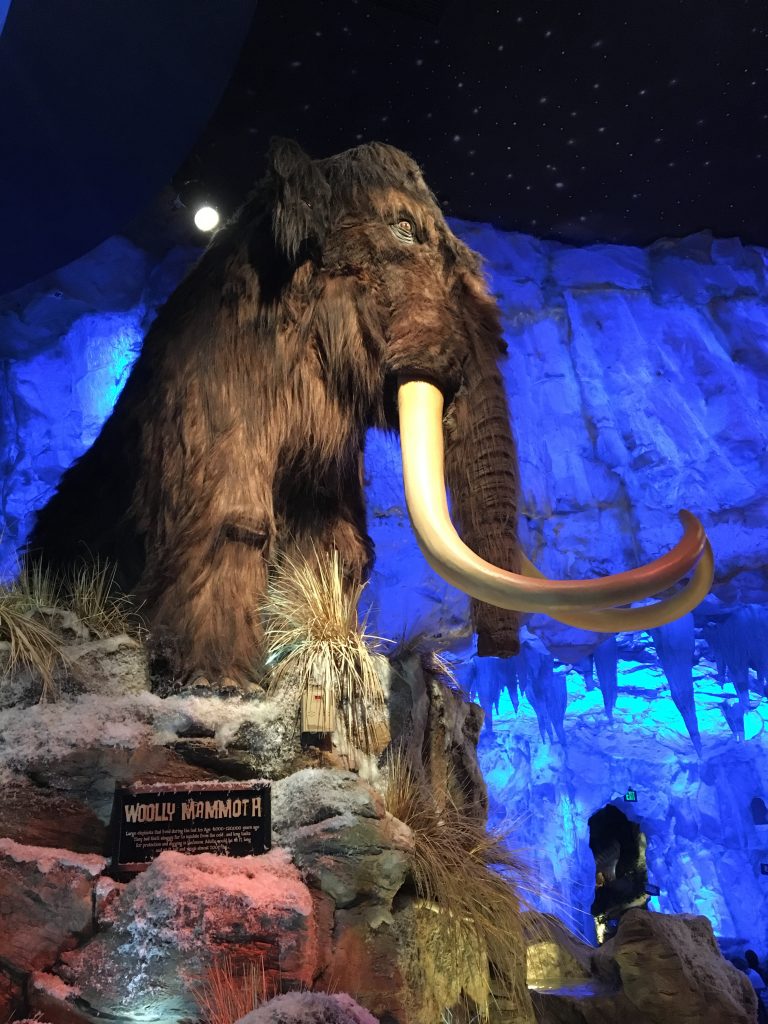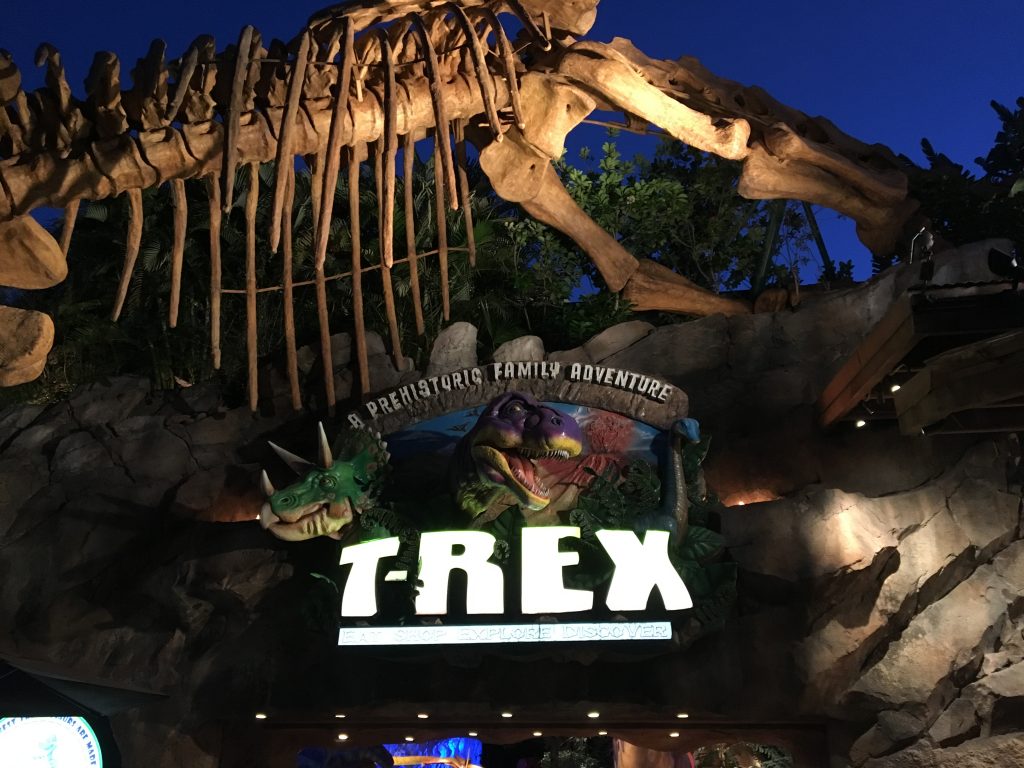 If you're not into kid restaurants, there are a plethora of amazing high-end dining experiences that I only wish I could have taken part in (sadly, it's just not worth it with my kids). STK and Morimoto would have been high on my must-visit list! If you're in the mood for dessert, stop at Sprinkles and grab a cupcake. So worth the calories, my friends!
Aside from food, just being in Disney Springs is an experience. Make sure you check out the erupting volcano at the Rainforest Cafe, the hot air balloon rides (with a character manning the controls!), the hands-on play centres at the Lego Store (they're free and my boys were in heaven!), DisneyQuest Indoor Interactive Theme Park (ticket required), and the Coca-Cola store (that's for me because I am a lover of Diet Coke above all things!).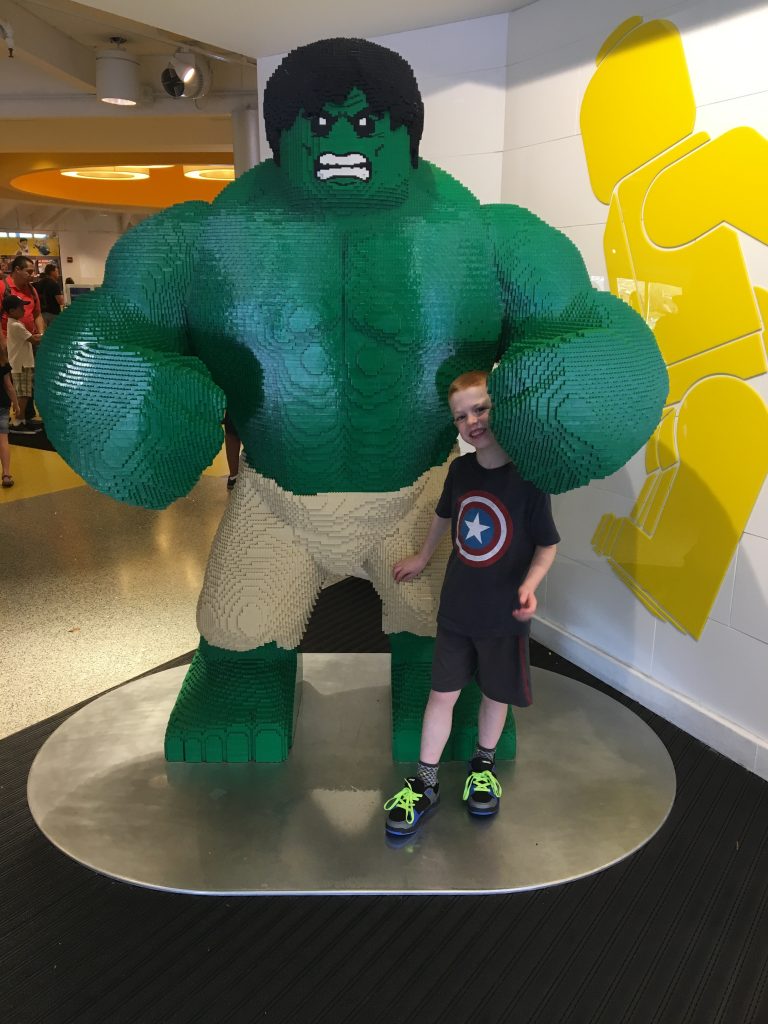 Tip: Don't be like me and "wing it"…you'll miss out on a lot of cool stuff. Take the time to plan a few hours at Disney Springs and really soak in a piece of the Disney magic!
Where to stay
We decided NOT to do Disney as a family during this trip. That being said, the mom in our family (ME!) wanted to still have a piece of that Disney magic…and so staying in Disney Springs was the best compromise.
Located in Lake Buena Vista, Florida, the Disney Springs hotels are all located in one area and within walking distance to Disney Springs ("Downtown Disney"). As official Disney hotels, they all offer complimentary shuttles to and from Disney World theme parks, Disney merchandise for sale on-site, Disney ticket sales on site, Disney dinner reservations and booking for golf tee times. So ya, they offer a lot!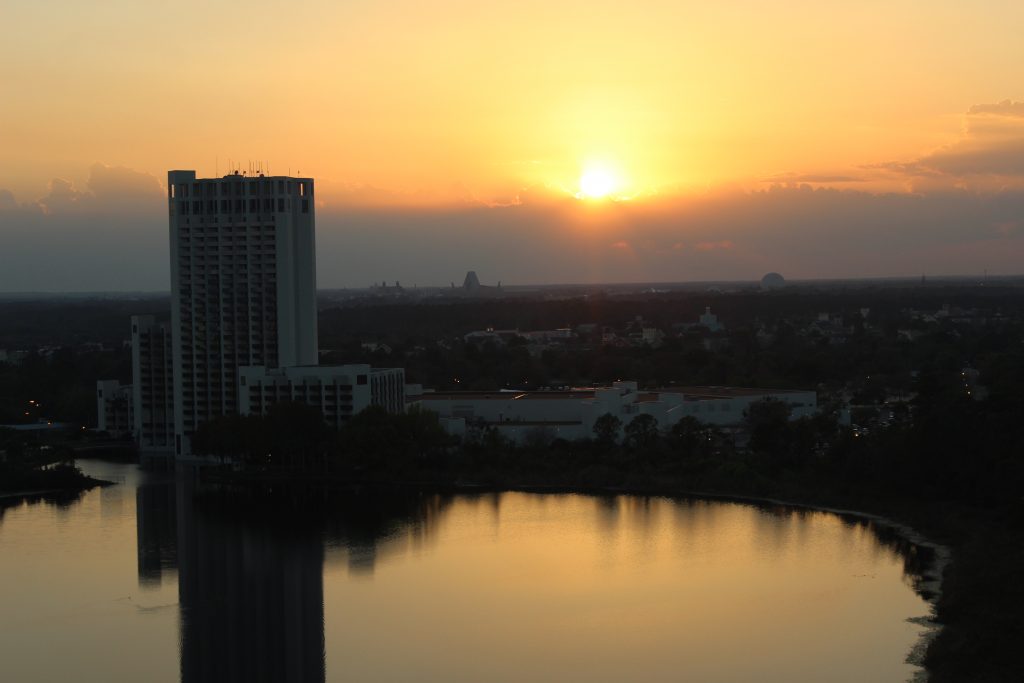 They also are  super family friendly and well-positioned to ensure you and yours can just kick back and enjoy your time.
Best Western Lake Buena Vista
We stayed at the Best Western Lake Buena Vista for three nights during our stay. We really loved the affordability and proximity of this hotel – you are in walking distance to Disney Springs AND a plethora of other restaurants (Red Lobster, TGIFridays, UNO, McDonald's), a convenience store & a grocery store. You're in the centre of the action and don't have to rent a car or take a taxi to get anywhere! Win-win!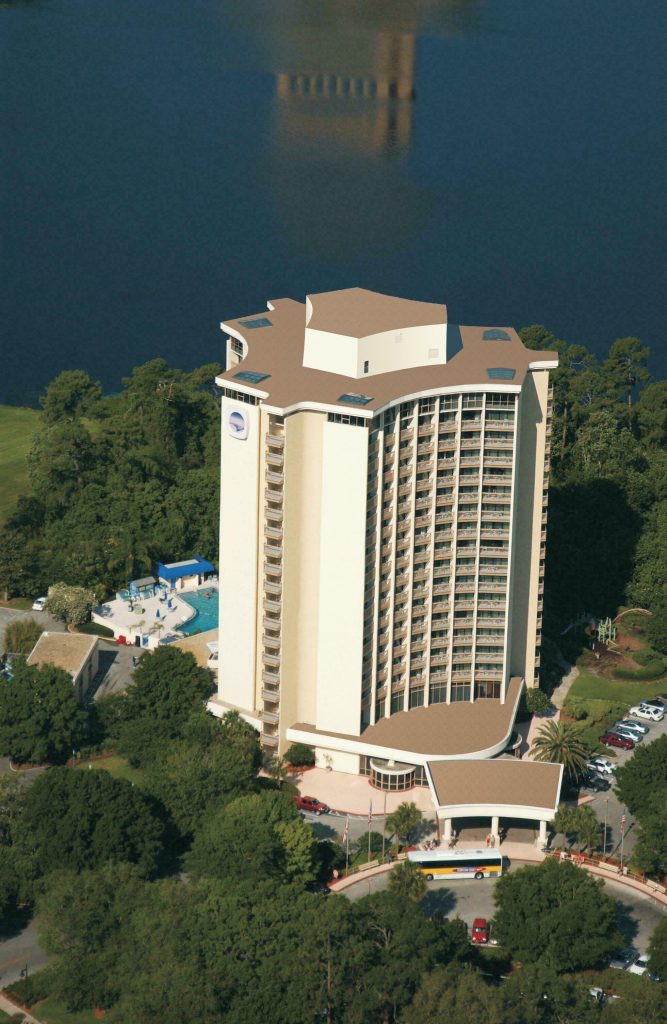 The shining jewel of this hotel, however, is its pool.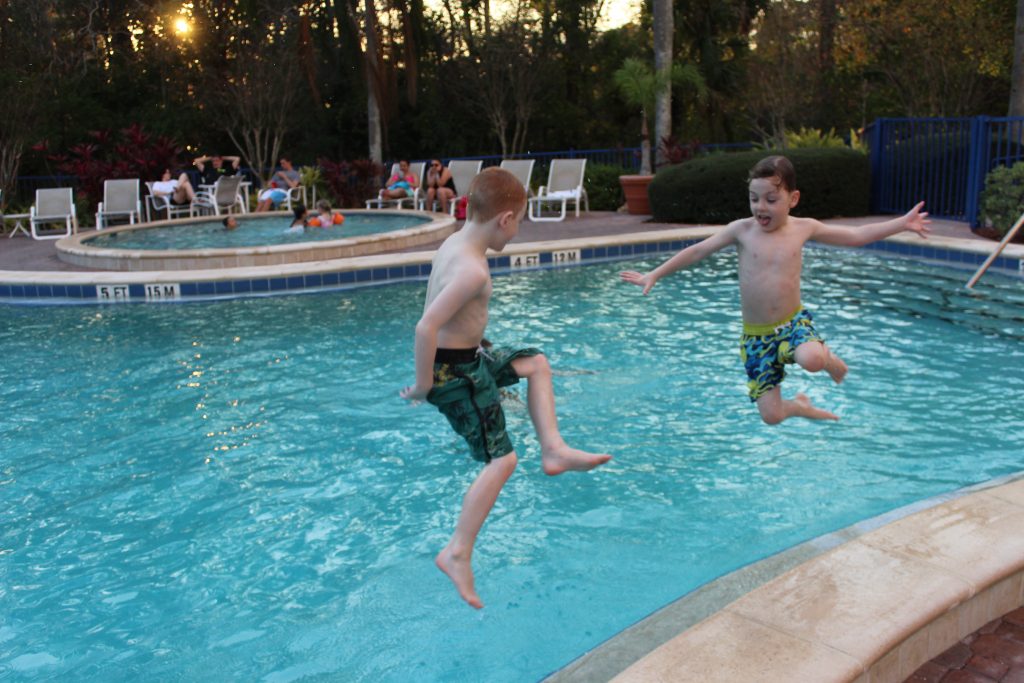 My kids would have stayed in the pool morning, noon and night if we had let them. What makes it so good is that it is a nice and deep pool (8.5 feet at its deepest) so the boys could jump in without worry. It is also warm, which is good because the Florida nights are cooler in late February/early March. The pool hours are also very generous (from 6:30am – 11:00pm) – I've never understood why a hotel would want to stop people from enjoying the pool area so I was grateful for the extended hours. And finally, if you drink, there's a cute little bar right near the pool area so you can enjoy a beverage or two:)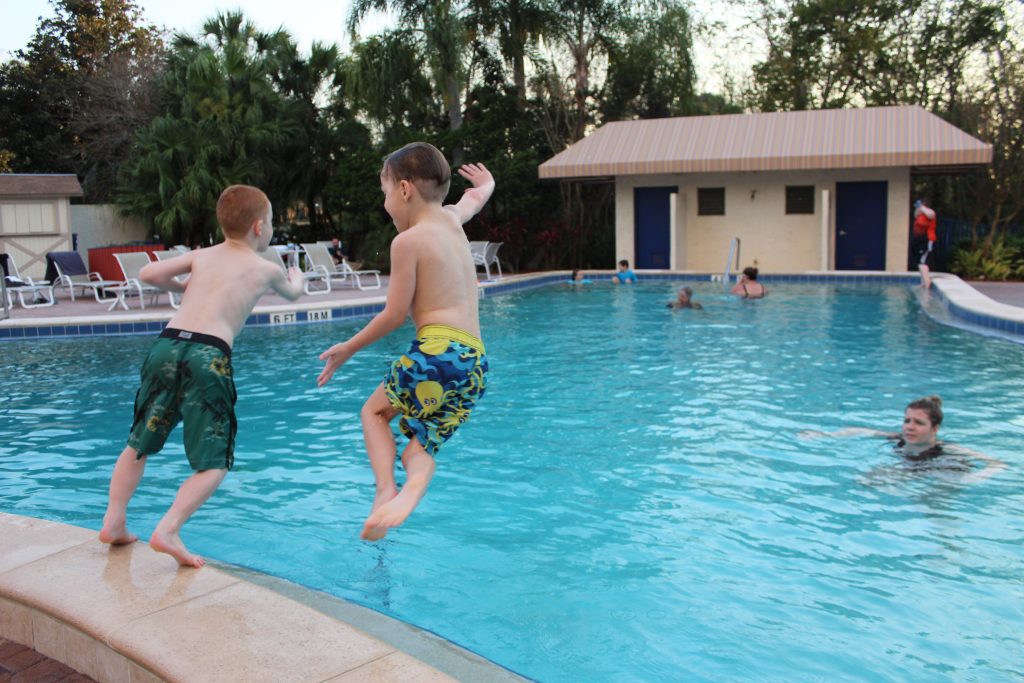 The Best Western is one of the best priced hotels in the area but it has a hidden bonus that is totally worth the upgrade if you can afford it – deluxe rooms with a balcony that has a Disney view. What this means is that every evening around 9pm, you'll be able to sit out on your balcony with a relaxing glass of wine (or tea, if you're like me and allergic to win #NOTFAIR) and watch the Disney fireworks.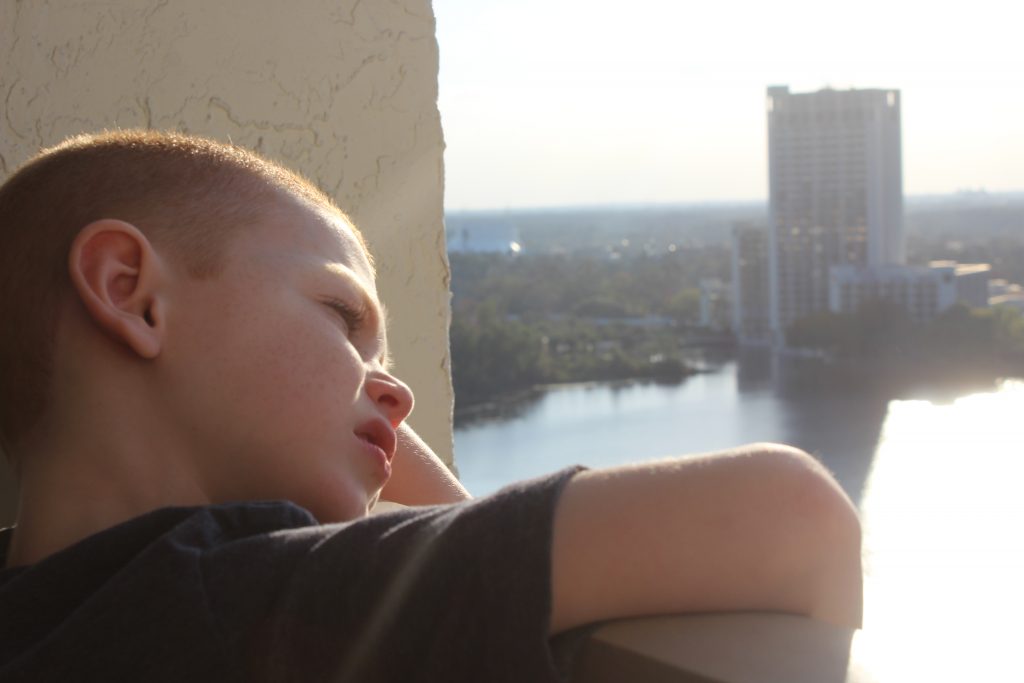 That was the room we stayed in and IT. WAS. AWESOME.
We would have let our kids stay up and watch but they were too exhausted from busy days of fun, so the evenings were a relaxing time for my husband and I – sitting out in the Florida air, chatting about our day of adventure and planning out our next day of fun while watching some of the most stunning fireworks I have ever seen. It was a highlight of our trip for me and well worth the additional cost for a Disney-view room!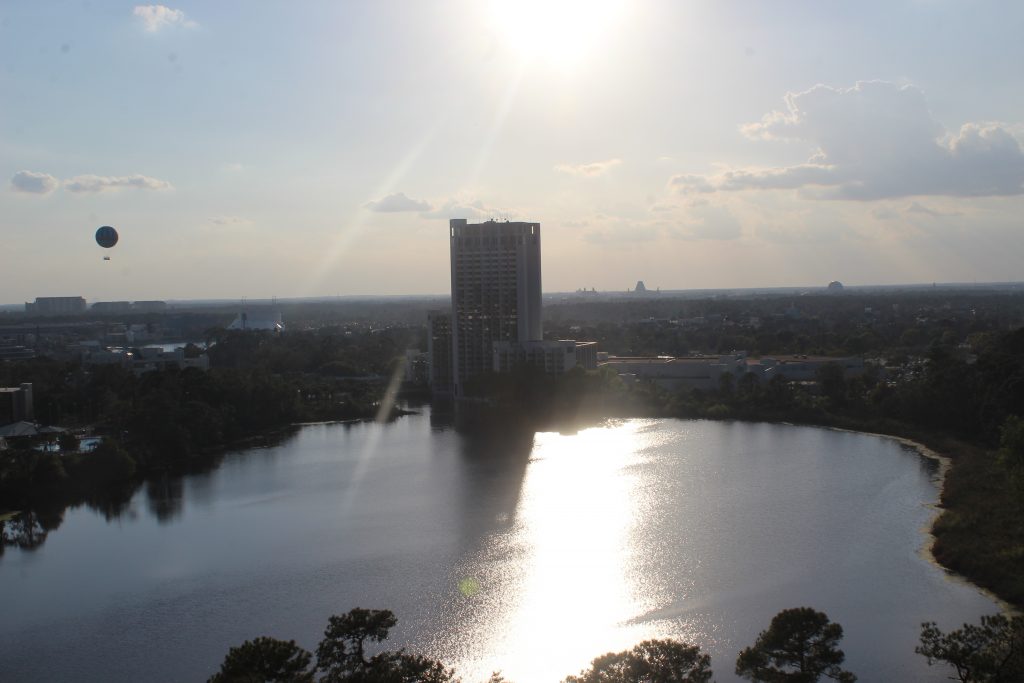 The rooms and the hotel itself are perfectly fine (clean! friendly staff!), but there certainly is room for some upgrades in terms of decor – particularly in regard to the elevators and dining room. Kids eat free at the on-site breakfast buffet with a paying adult. We chose this option daily because it was important to start with a big breakfast (we were so busy during the day!). I went with a big, made-to-order omelette every morning and both my boys loved the made-to-order Mickey waffles!
Tip: We went to Universal Studios from our hotel in Disney Springs. The drive is approximately 15 minutes and very easy to navigate. If I was to go back, I would stay in Disney Springs again in a heartbeat!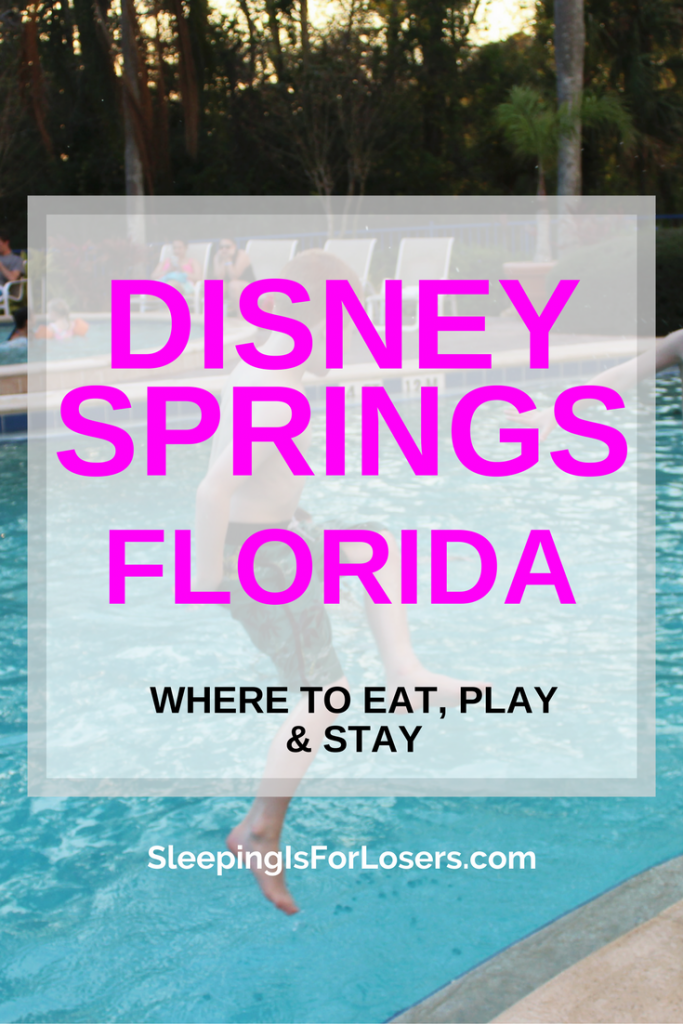 *NOTE: While we did receive some perks during our Family Florida trip, including reduced rates and complimentary tickets/accomodations in some cases, all opinions and experiences are truthful and my own.