If content is the most important part of blogging, then graphics are quickly becoming a close second.
Even if you're writing the best content in the world, a visual element is so critical. When you're competing against millions of other online sites for eyeballs and fans, a strong visual game makes you stand out!
In short, attractive and eye-catching graphics are no longer a "nice to have", they're a "must have" for anyone who is serious about blogging!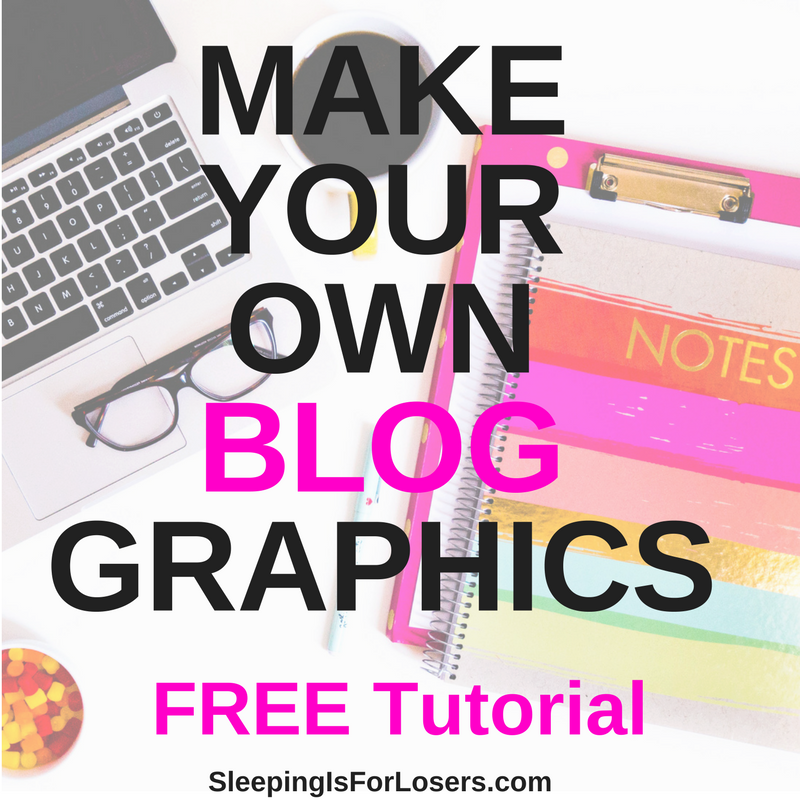 Blog Graphics Are A Non-Negotiable
When you give your readers more to look at than just a whole bunch of [really amazing and totally worth reading!] words, you keep them on your blog page longer. You engage multiple senses and you encourage your readers to share your work [without them even realizing that the images you included are what makes your post so engaging & (in turn) shareable!].
That being said, unless you're a pro designer (which I am NOT!), creating your own stand-out graphics have been an expensive, frustrating and time-consuming endeavour.
So what's a blogger to do?
Well, there are a few options:
Hire a designer to create shareable graphics (social media & Pinterest sized) for each blog post.
Purchase graphics programs like Photoshop and InDesign, take some classes or online tutorials (they look amazing but it is a steep learning curve!)
Use Canva online for FREE and create your own graphics with a pretty limited learning curve.
If you're anything like me, you'll take creating your own free graphics easily.
So let me introduce you to Canva.com. It's the site I use for all my blog graphics and the only online graphics site I recommend to other bloggers.
And while it would be my style to write a big, long tutorial right here, I went a little out of my comfort zone and decided to make you a hands-on, step-by-step video to get you started!
Oh, and before you jump in and go crazy creating your own blog graphics, don't forget to grab your own stock photography. I have a great blog post on FREE stock photos for you right here: https://sleepingisforlosers.com/best-free-stock-photo-sites/
And if you find my tutorial useful, make sure you like the video and subscribe to my channel on YouTube!
Now go forth and make some amazing, eye-catching, PAY ATTENTION TO MY BLOG graphics, my friends!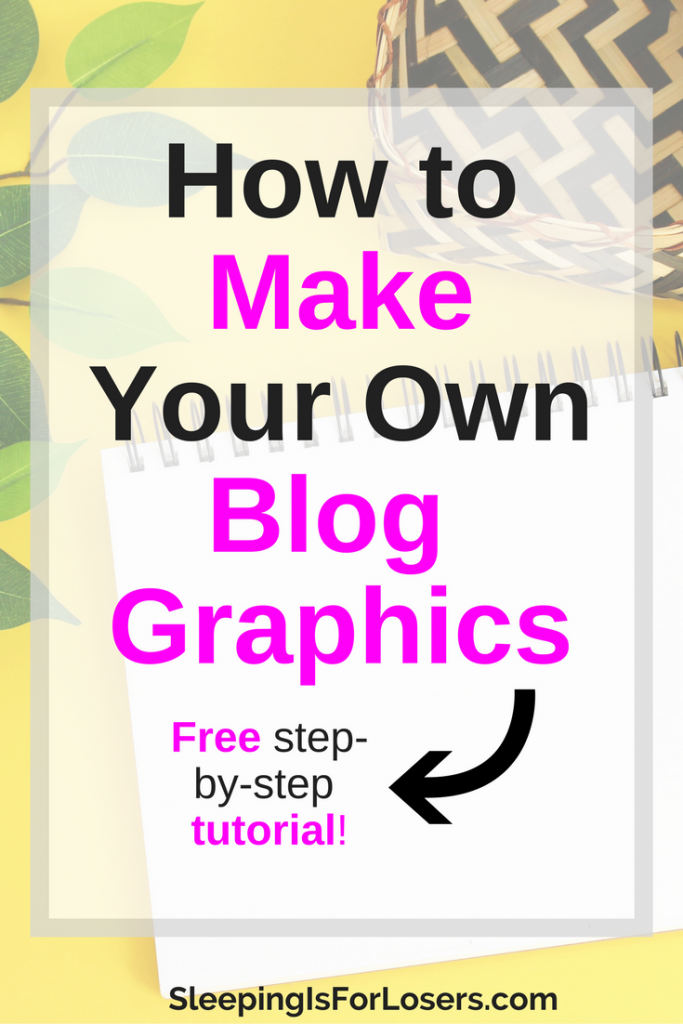 (If you are interested in starting a blog of your own, I created a tutorial that will help you start your own blog easily. In addition to the low pricing, you will receive a free website domain (a $15 value) through my Bluehost link if you purchase at least 12 months of blog hosting. For what it's worth, my blogging income did not take off until after I switched to self-hosted WordPress.)