This post is part of the YummyMummyClub.ca and #LevelUpKids sponsored program. I received compensation as a thank you for my participation. This post reflects my personal opinion about the information provided by the sponsors.
*
"Zach needs to work on his creativity and artistic ability."
That was a comment on my son's first grade report card (specifically re: art).
Here's the deal: we know our son is not interested in painting and sculpting. He doesn't like using pastels (AT ALL!). It's incredibly boring for him to sit and write out a story. Despite the fact that his mother is a writer and his father is a fantastic artist, he generally leans toward maths and sciences and prefers to analyze or play, over "create". And we are ok with that!
BUT at the same time, we want to stretch our kids and encourage them to explore creativity in a way that is meaningful to them.
Enter: TECHNOLOGY.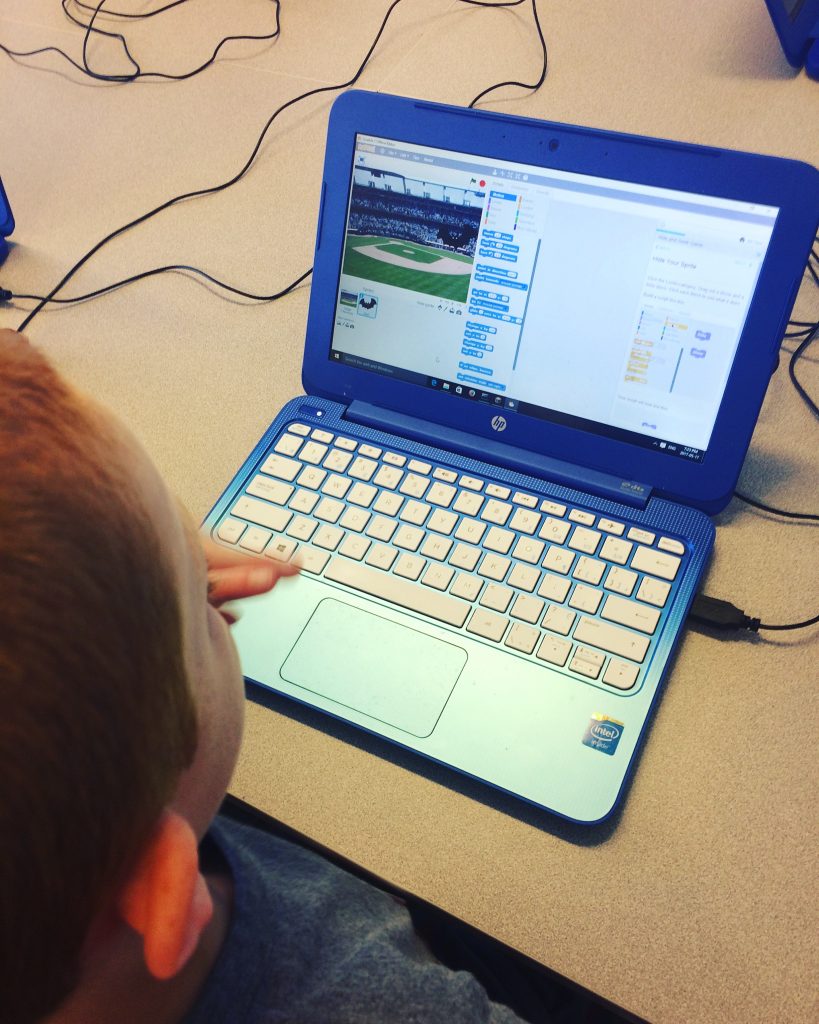 I swore up and down that my kids would never have their own devices, let alone play games like Minecraft.
"They don't need it!" I said. "It will rot their brains," I lamented.
And yet, after months of begging and pleading, I gave in, allowing technology a place in our home AND allowing my eldest to download Minecraft onto his tablet.
What happened next was a real thing of beauty.
You see, my analytical maths & sciences child began to create. Using technology, specifically Minecraft, opened up his eyes and allowed him to explore a type of learning that used both his analytical and creative brain, and that in turn spilled over into so many aspects of his every day life.
Unlocking a love for learning isn't easy – take it from a former teacher, each child has their own "thing" and their own "a-ha" moment when it comes to learning – but when your child finds something that resonates with them and makes them feel motivated and excited, you GO WITH IT!
Since diving deep into the world of Minecraft my son has unlocked a completely new and more creative side. He gets excited to do new projects, makes his own 3-D buildings out of paper and tape (so much tape!!), and has blossomed during this past school year into a more well-rounded and engaged student. And a huge reason for that lies in the introduction of technology!
Does my child sound familiar to you?
Maybe not a Minecraft junkie, but perhaps you have a child who has unlocked their love for learning and creating thanks to technology OR maybe you have a child who is still looking for their "thing" and you're trying to help them.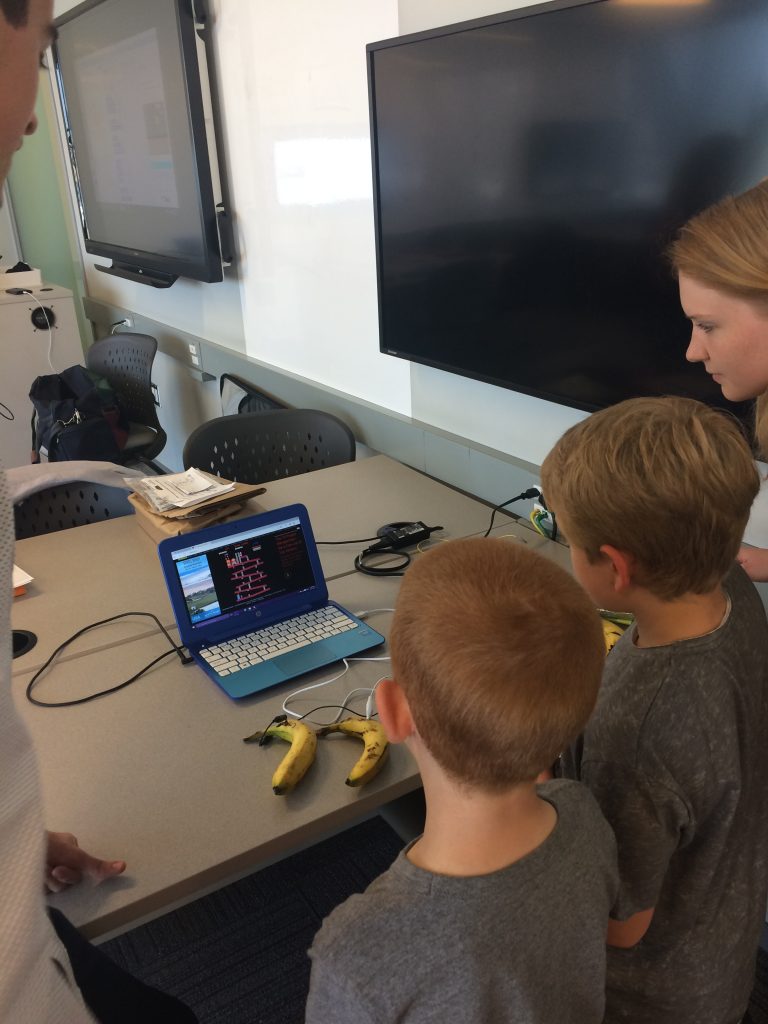 That's what makes me so excited about introducing you to Level Up Kids summer camp.
Level Up Kids
With locations across Canada, Level Up Kids gives children ages 7-14 years old a total jump start in learning coding and technology – the kind of stuff my son lives for – while engaging their creative and analytical sides!
With week-long summer camp programs such as Minecraft Adventure, YouTube Camp(!!), Robotics Camp, and Coding Girls – just to name a few – your child will have the opportunity to create, explore, engage and learn – and have the BEST time doing it!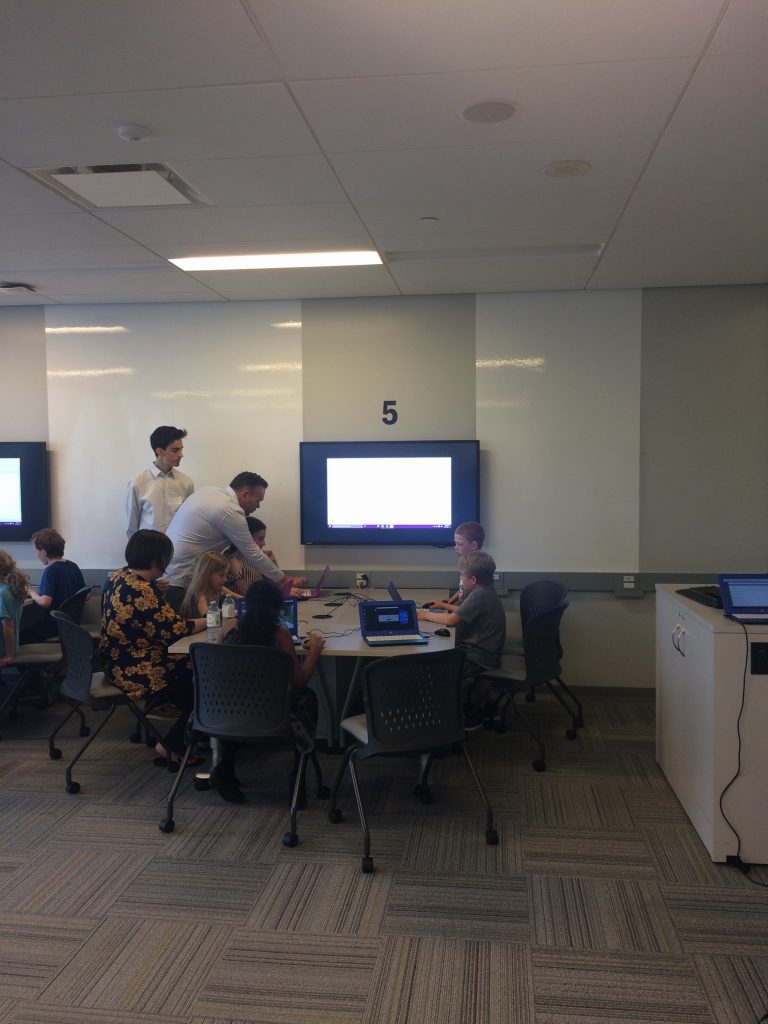 At Level Up Kids summer camps, children learn math, spatial awareness, and attention to precision, to name only a few. But while I love giving my child a leg up and ensuring he has the skills he will need to thrive in our ever growing & changing digital world, don't think that the only thing your child will learn is computers, gaming & coding. I love the leadership opportunities, problem solving challenges, and collaborative spirit that comes with attending a week of camp at Level Up Kids. 
Plain and simple, my 8 year old already knows more than I do about everything technology, so I was thrilled to find him engaged and beyond excited when we attended a Level Up Kids summer camp event.
He was so enthused that he didn't want to leave after the event was done and he has talked non-stop about attending a Level Up Kids camp this summer! Solid STEM (Science, Technology, Engineering & Math) learning, tons of engagement, making new friends, and having a whole bunch of fun? Sounds like the perfect week of camp to me!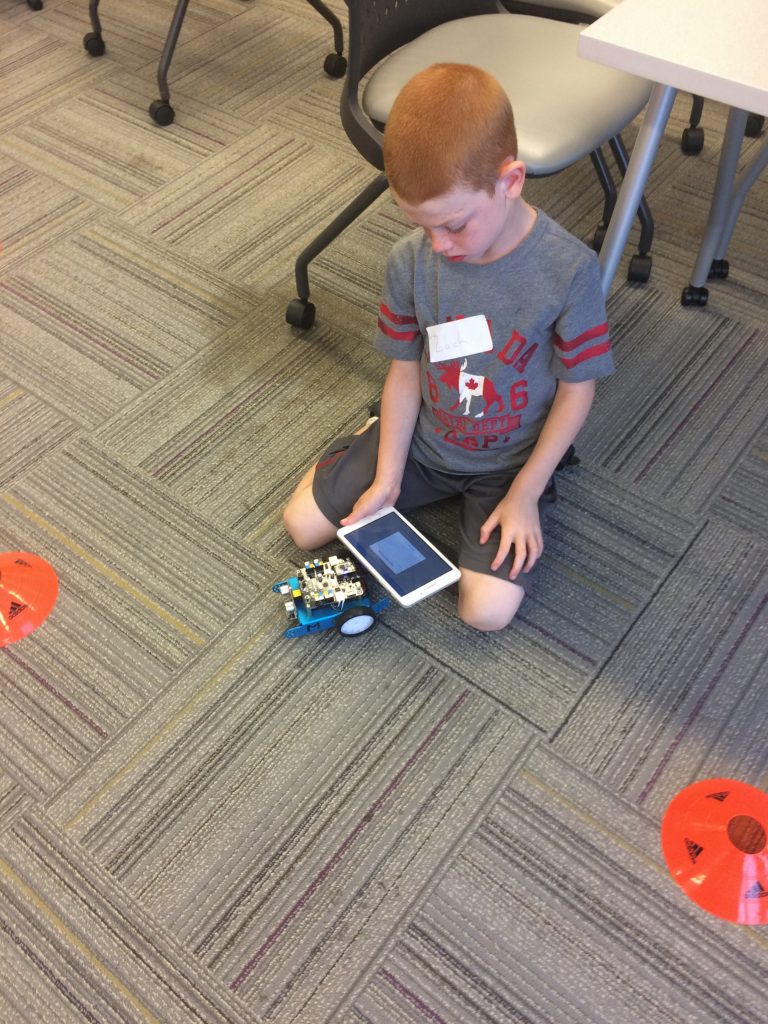 In fact, my son's experience with Level Up Kids camp was so good that I'm not just sending him but I'm sending one of YOU as well!!!
That's right: Level Up Kids is giving away 1 Week of Camp at any of their locations across Canada this summer, a value of $399.  (**Subject to availability**). 
Enter right away – don't wait!! I am thrilled to bring you this amazing opportunity:)
This offer is only available for the Summer 2017 programs and expires September 1, 2017.  Contest open to residents of Canada, 18 years of age or older.  (Void in Quebec).  Contest ends June 3, 2017 12:00am.
*Please check the camp LOCATIONS and AGES before entering and GOOD LUCK!