Blogging has absolutely changed my life. I don't know if I can overstate that. What I thought I would do career-wise for the duration of my life, how I thought my 30s would look [personally & professionally], how I raise my kids, how I handle my marriage and my friendships – they have all been impacted in the most beautiful way by a silly little blog I started in my kitchen on an old Apple laptop.
It might seem ridiculous to put so much emphasis on the power of blogging but it really has been such a catalyst for growth and change in my life. And that is exactly why I am so passionate about showing other people how to blog – I want them to experience the difference it can make.
But here's a really important distinction I want to make – I started blogging for two reasons:
I needed an outlet in my life. As a new mom in her 20s who was struggling to fit into motherhood, I needed somewhere to spill my guts, dump out my thoughts, and just be.
I needed to serve other people. I knew I had qualities that allowed people to open up their heart to me and tell me the things they were afraid to say to other people – that has been a consistent pattern in my life. When I started "Sleeping Is For Losers" I knew that this little space had the potential to be a safe place for moms like me to talk and learn and grow. Writing has always been my strength and the idea of getting to serve others by creating a blog that dealt with life as I knew it felt like the right thing to do.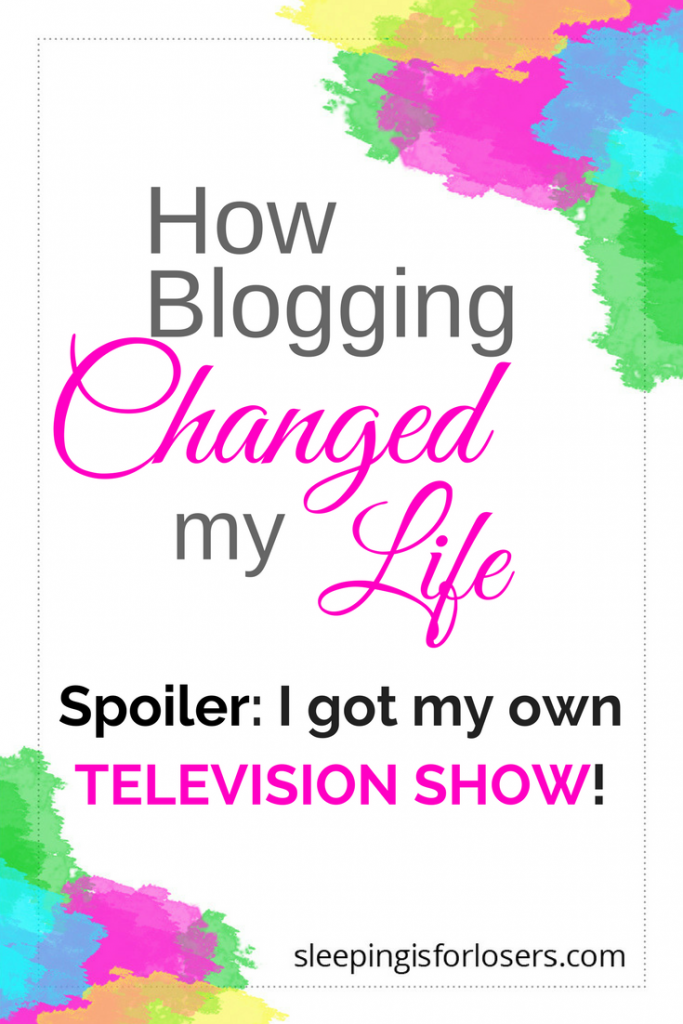 Quite honestly, I think if I had started my blog out of a desire to make money or even leave my career as a teacher, I wouldn't be writing here right now. Blogging is hard and I likely would have given up in search of an easier way to make a living. But because I came to blogging with the need for an outlet and a space to help others, I think that has allowed me to really reap the amazing rewards that blogging has brought into my life. Such as:
I Became a Freelance Blogger
Within a few months of starting Sleeping is for Losers, I was getting paid MONEY to write for other blogs in the parenting space. I didn't even know you could get paid for something like that. My first foray was with UrbanMoms and then I moved on to blog for other spaces like SheKnows, UppaBaby, Urbini "Mom Voyage" and Momtastic. These opportunities opened me up to new audiences and allowed me to make some really amazing connections and relationships. Then…
I Became a Published Writer
This was my dream. About a year into blogging – thanks to my experience in writing for other blogs as a freelance blogger – I started pitching magazines and landing assignments. I got to see my name in print in magazines like Parents, Today's Parent, Alive!, East of the City, The Luxe Life, and so many more. Each month I was getting assignments and writing pieces for the pages of magazines that I actually read and loved! WHAT!
I Became a Newspaper Columnist
For a little over a year, I wrote a nationally published weekly column for a Canadian newspaper. I was actually approached by an editor who was a fan of my blog (see, BLOGGING!). Each week thousands and thousands of people read my writing (and often emailed me to tell me how awful I was OR to ask me out…it was an odd time!). I learned from established veterans of the industry, but the best part was that I really learned to write persuasively, within a word count (that's super hard for me), and with truth. I left after a year because I knew it wasn't meant to be my "forever" job, but the lessons I learned in writing a newspaper column for all of Canada to read were worth all the blood, sweat & tears!
I Became a [Consistent] TV & Radio Guest
Yes. This is where blogging freaking takes you, people! About 5 or 6 years into blogging I had really built up momentum thanks to all my writing experience and started being invited onto radio and television talk shows to discuss current events, parenting, education (remember, I was once a teacher) and more. I was sitting across from some of the most powerful television & radio personalities…just little old me…getting asked for my "expert" opinion.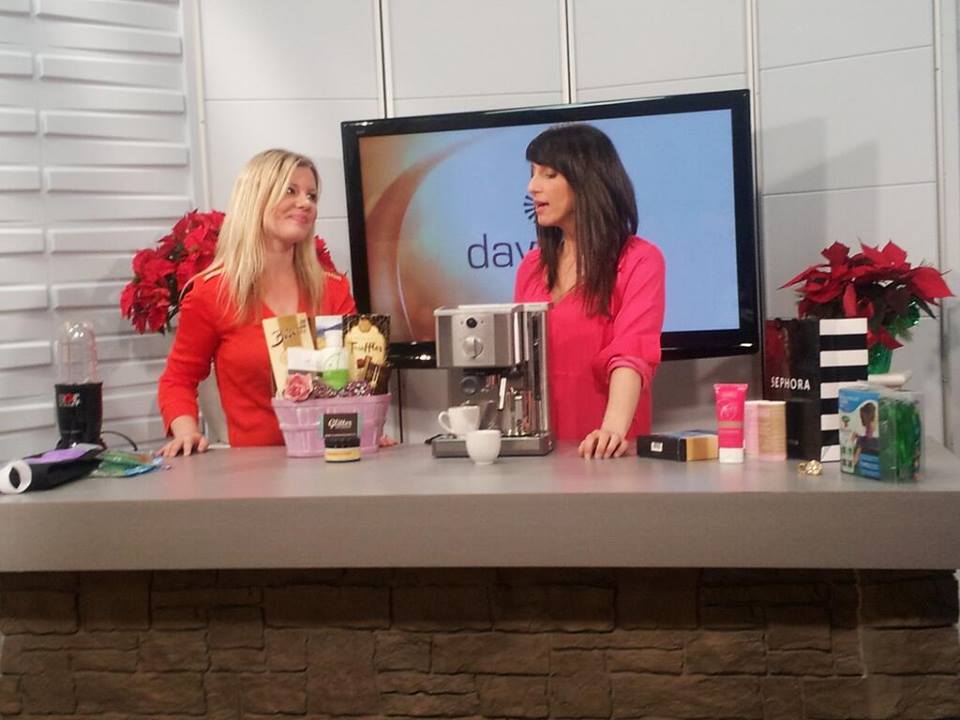 I Hosted My Own Daily, Live Television Talk Show
This is one of those things where I still shake my head and go WHAT!? I'm telling you, there's a snowball effect, and if you're doing good work and consistently showing up and working hard, it pays off (big time!). Two years ago I was asked to audition for a hosting position within the biggest network in Canada. I had previously been a guest on the show (because of my blog) and now they wanted to see if I could potentially host. And guess what? I got it! I hosted over 150 live episodes of television, where I talked to amazing people, heard their stories, learned about their passions and had the best freaking time doing it! It was really like an extension of my blog because I had an outlet for my thoughts and ideas AND I got to give guests the opportunity to be on live television, which is the most exilerating experience. And while all good things must come to an end, this was another "ah-ha" opportunity that completely changed the way I approach blogging & business.
I Learned How To Run a Business (with no training!)
Each day, I get at least one email that requires me to put my "business" hat on and figure out if the opportunity presented or suggested is the right one for me and this blog. I have no background in business and quite frankly I detest the idea of negotiating and contracts and clamouring for attention…and yet blogging has put me in those situations and taught me how to run a business that makes money but also is ethical, honest and puts people above money. I have worked for other businesses in the past that were so money-focused that people were treated like absolute dirt. I promised myself that if I ever had the opportunity to do business or run my own, I would do it in a way that was fair and felt good to me. That's exactly what I am doing with Sleeping is for Losers and I couldn't be happier (I could be richer…but I couldn't be happier!).
I Became a Public Speaker
I always knew I was a decent public speaker (I often won first place in school when it came to speech competitions) but I didn't realize that I could turn that into a gig where I spoke to others! Big groups, small gatherings, podcasts, virtual summits, YouTube videos…you name it, I'll speak at it! I adore public speaking and getting the opportunity to reach new people with a message of hope & excitement. Most of my speaking centres around blogging and it's life-changing power but I've also talked and taught about leveraging social media (ethically! none of those silly games!), breaking into freelance writing, and transitioning careers. It's an amazing opportunity that I'm so grateful for (and if you want to book me for a gig, hit me up at sarah@sleepingisforlosers.com!).
I Got To Quit My 9-5
I thought I would be a teacher for life…but blogging allowed me to leave something that I was no longer passionate about and still contribute to my family. Having the ability to work for myself and build my own business (the way I want it run) has been the greatest challenge and opportunity of my life. I now know I'm not a good employee for other people but I'm a pretty awesome employee for myself!
I Travel More Than Ever Before
This year alone, I am traveling to China (to visit a dear friend), Florida (for spring training #GoJays), and one other warm destination yet to be determined. I have gone to San Fransisco & New York for all-expenses paid blogging trips, conferences across the United States, and I definitely have my fingers crossed for a few more amazing travel opportunities that I can share on this space. Having the time and location freedom that blogging gives me has completely blown the doors off my world and opened me up to opportunities to leave my suburban space and explore the world!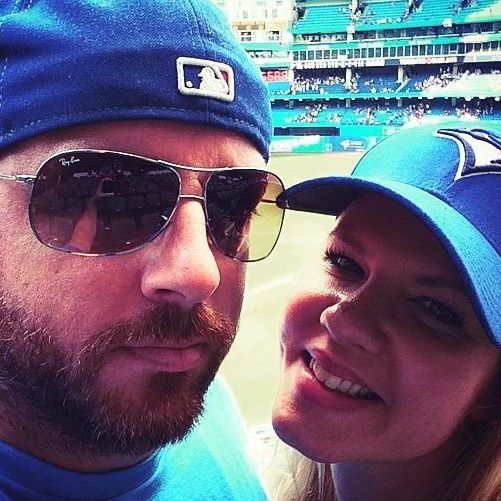 I Starred In a National Commercial!!!
This is one of those #WTHeck moments! Through my blog, I was asked to audition for a national car commercial and I got cast. I spent 12 hours on set with hair and make-up and a massive crew, and definitely checked a "bucket list" item off! It was a crazy, amazing experience.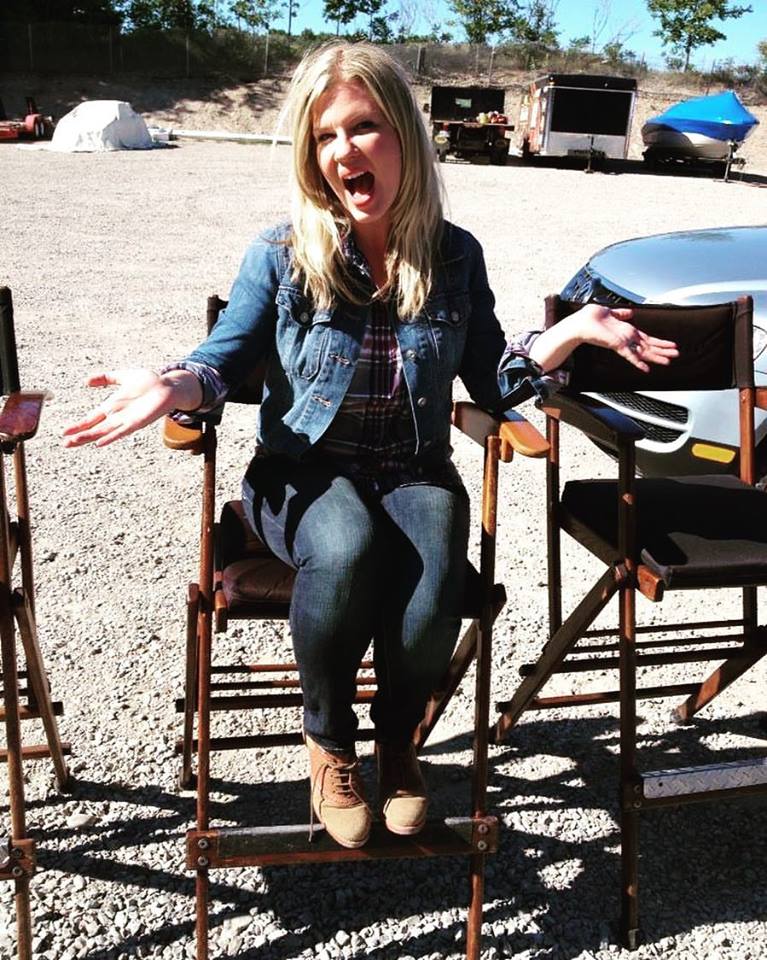 I've Consulted For Some of the World's Biggest Brands
Shockingly, I have an opinion and outlook that really matters to people. Because of that I have been asked to consult for international brands on their campaigns, their copy, their "likability" and so much more. I've stood in board rooms with CEOs and powerful men & women, and had them listening to me! Blows my mind!
*
But the most important thing is that I'm not some special unicorn with a great hook-up who has bankrolled me or handed me opportunities on a silver platter. Nope. Far from it.
I'm just a mom, wife, and 30-something woman who stumbled into blogging, found something she loved doing, and was able to completely change my life because of it! If you had told me in 2009 that I would be sitting here in my living room, typing out a list of all the things I've been able to do because of this blog, I wouldn't have believed you! I still don't believe it sometimes. But it's all true! It has been a wild ride over the past 7 years, and it keeps getting better and better!
So, if you're thinking about starting a blog because you know you have something to contribute that is important (not just because you're hoping to make money!), then what the heck is holding you back? Every one has a different journey in blogging, but the chance to take control of your life and change what's going on right now is EVERYTHING!
Just start that blog you've been thinking about, plug away at it every day, and meet me back here in a few months or even a few years and tell me the stories of how it has made a complete difference for you!
(If you are interested in starting a blog of your own, I created a tutorial that will help you start your own blog easily. In addition to the low pricing, you will receive a free website domain through my Bluehost link if you purchase at least 12 months of blog hosting. For what it's worth, my blogging income did not take off until after I switched to self-hosted WordPress.)