Macaroons are hands down my favourite treat. In university, I used to buy at least a box each week to help me get through the stress of studying (and I was shocked when I gained the freshman 15…go figure!)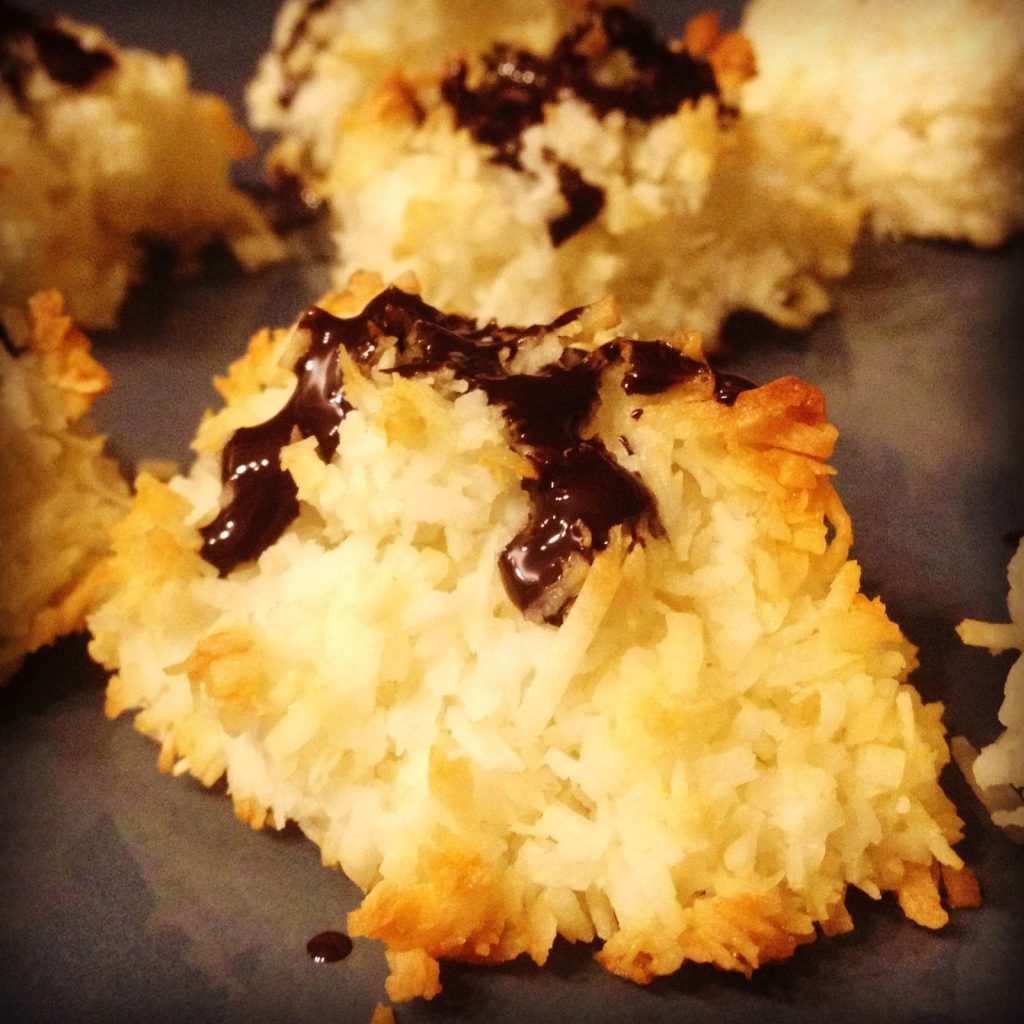 I love coconut in any state, but the chewy texture of macaroons coupled with the crispy, browned tops is simply divine.
Sadly, however, coconut macaroons don't fit into my (usually) clean eating diet, as they are very high in calories and sugar- especially when store-bought.
Recently, when I need a treat (always), or need to satisfy a craving (a lot), I allow myself to make a batch of "clean" coconut macaroons. They satisfy my desire for the texture and crunch of a traditional macaroon without all the added sugar. Bonus? They're crazy easy to make.
Clean Coconut Macaroons
Ingredients:
1 cup unsweetened shredded coconut
3 tbsp liquid egg whites (OR 1.5 egg whites straight from the eggs)
1/2 tsp Vanilla extract
1 square 70%-90% dark chocolate


Directions:
Combine egg whites and coconut.
Add in vanilla extract and stir gently.
Using a tablespoon, form into small balls and place on a non-stick cookie or baking sheet.
Bake at 325 degrees for 10-12 minutes, or until the tops of the macaroons are slightly browned.
Allow to cool for 5 minutes.
If you choose, melt the square of dark chocolate in the microwave then drizzle over the macaroons.
Allow to cool for 5 additional minutes.
Try not to eat them all*
*my husband wants me point out that these treats, while meeting texture requirements of macaroons, are not sweet (at all). If you are desperate for a sweet macaroon, I suggest you add 2 tbsp of sweetened, flaked coconut to the mixture before baking:) This will make them a little less clean but certainly satisfying for that sweet tooth!