If you know me, you know that writing – and blogging – has been an integral part of my life since, well, forever.
I cannot imagine what my life would be without the ability to pour my thoughts out onto paper (or clacking away at my keyboard). It's the reason I started blogging in the first place – I needed a space to dump my thoughts out.
I actually never meant for this blog to be anything more than simply an online diary for myself as I navigated the new waters of parenthood. This space grew pretty organically as the world of 'mom blogging' took off… right time, right place for the most part.
The truth is that I now blog for an audience that, by and large, I don't know personally. In fact, I know very little about those who read my blog, other than the fact that they are likely moms, likely interested in parenting or maybe blogging, and are looking for content that resonates with them as they muddle their way through parenting or blogging.
Not knowing who reads my content is actually very freeing for me. It has allowed me to open up and be honest about situations and struggles in my life in a way that I had never imagined I would. In so many ways, that freedom to just write and be myself has been the most cathartic and amazing experience of my life. It's why I keep writing on here and why I keep sharing and engaging with those "stranger moms" who visit my site.
But then…
A few years ago, I wrote a post that continues to be my most searched and most popular. It was about being mean girled by someone who I had a really close relationship with. I wrote the post out of a place of hurt and maybe some anger but I didn't push 'publish' until a few months had passed [I never publish a post when I am still upset about something]. I never mentioned anyone's name and I took great pains to change a bunch of details to respect privacy and make sure no one could ever figure out who the post was about.
I had an immediate outpouring of love and 'I've totally been in this situation too!' support. It felt good to know that this was a common thing for other moms and that in telling them about my situation they felt supported and encouraged as well.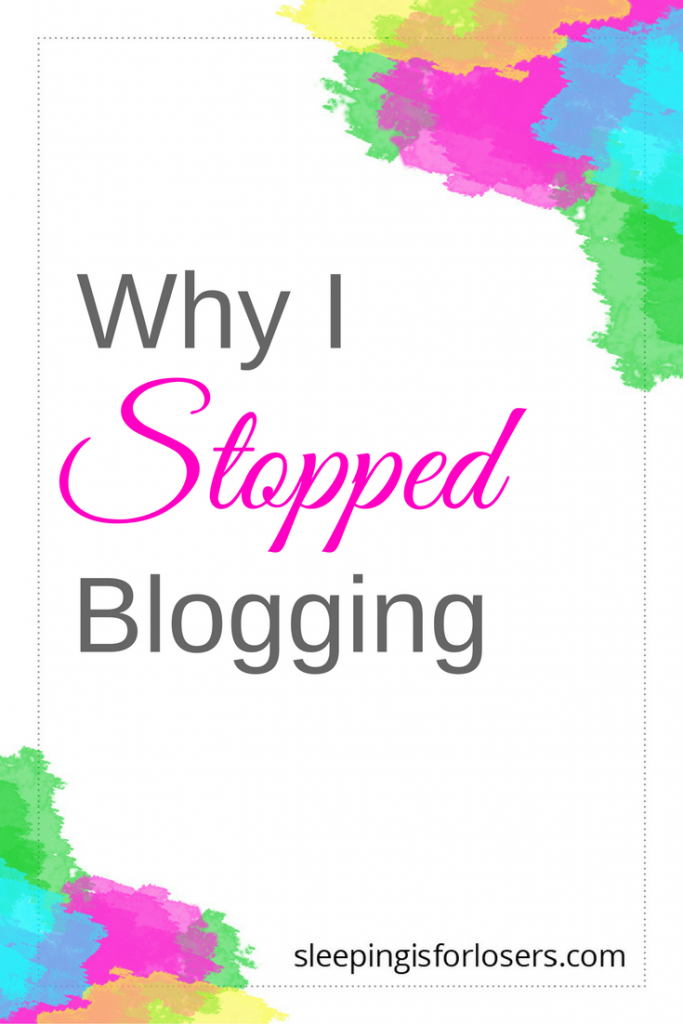 But then…
I started get messages on Facebook from people asking if they were the subject of my 'mean girls' blog post. I got emails from people [that I really loved] asking why I would dare air our dirty laundry. I got accused of making other people feel bad. YES, even on the drive to my grandmother's funeral I got a phone call from a girl I was very close with going nuts on me for writing about her. ON THE WAY TO MY GRANDMA'S FUNERAL [one that this close friend didn't bother to attend, but that's beside the point].
In total, 4 people in my life reached out and accused me of basing my 'mean girls' blog post on them. FOUR PEOPLE that I loved and had not written the post about thought I had written about them. And they were mad at me. And they made sure I felt like crap for writing that post. EVEN THOUGH IT WASN'T ABOUT THEM.
That good feeling I had previously had about helping and supporting others by being honest about my life and feelings was eclipsed by the horror I now felt knowing that at least 4 people (maybe even more) were convinced that I had written about them.  Four people had done something to me that I was oblivious to but they still felt guilty about (I'm just imagining here but I can't imagine why else they thought I had written about them).
And the realization of all of this paralyzed me.
I couldn't breathe, I couldn't sleep, I could eat [I can always eat!] but I sure had trouble getting out of bed in the morning and spent literal hours under my covers when I should have been up and about. I was sick over the fact that my blog – my sharing of personal stories and struggles – had led people that I loved to accuse me of 'airing their dirty laundry' or telling secrets about them through my site.
Between the death of my grandma and the sudden outpouring of hate from people I truly loved, I could barely get out of bed in the morning. Really and truly, it paralyzed me.
And so I stopped sharing. I stopped writing about how I felt and telling stories about my life. I wrote, but not from the heart. I cried, I pouted, and I hid [both in real life and online]. And then I just stopped blogging.
I was too afraid of backlash from people that I knew in real life. I was too afraid to lose relationships. I was too afraid to have people assume I was writing about [when I wasn't!]. I was too afraid to find out realities that I never knew existed.
Silencing my voice ended up being really painful time for me. The post that started it all ended up being the catalyst for a pretty brutal ending of a real life friendship that had strong ties. I cried a lot. I turned down any opportunity to write or share simply because I was so afraid of doing something that would, once again, turn someone against me.
But it was also a time of realization. I realized that writing was not just something I liked to do, it was something I needed to do. It was my outlet and my catharsis. It kept me sane.
I also realized that censoring myself and worrying about who was reading my blog made my writing crap. The only reason that strangers (and obviously non-strangers that I didn't realize were reading my blog) read my writing and kept coming back was because they saw a piece of themselves in me. They saw their own struggles, their own worries, their own fears & failures in the things I wrote. And what I wrote meant something to them…and it meant something to me too.
It probably took me a little over 3 months to truly get back to writing in the honest and truthful way that I loved to write. And even when I did, I struggled with my newfound realization that people I know might be reading my post and judging me, or talking about me, or gossiping about who I might have written a new post about.
But all that fear was countered by how good it felt to get back to writing – the one constant in my life. The thing I needed in order to feel sane and safe.
In case you're wondering, from time to time I still get a less than pleasant message from someone in the peripheral of my social circle assuming that a post I wrote was about them [so far, not a single person has realized when I've written about them…and the truth is that I don't write about people in my life often at all], and it usually hurts. But not as much as NOT writing hurts, and definitely not  as much as not sharing and being honest hurts.
So if you're a 'stranger mom' reading this, thanks! I appreciate you popping into my corner of the internet and reading [and hopefully connecting with] about my life. And if you're not a stranger to me, thank you so much for reading as well. Thank you for understanding that I need to share parts of my life that have meant something to me and that I need to write on this blog way more than you could ever truly know. And thanks for knowing that I never, ever share private information about people I know and love and that I go to great lengths to make sure that no one is targeted or mean girled the way I was.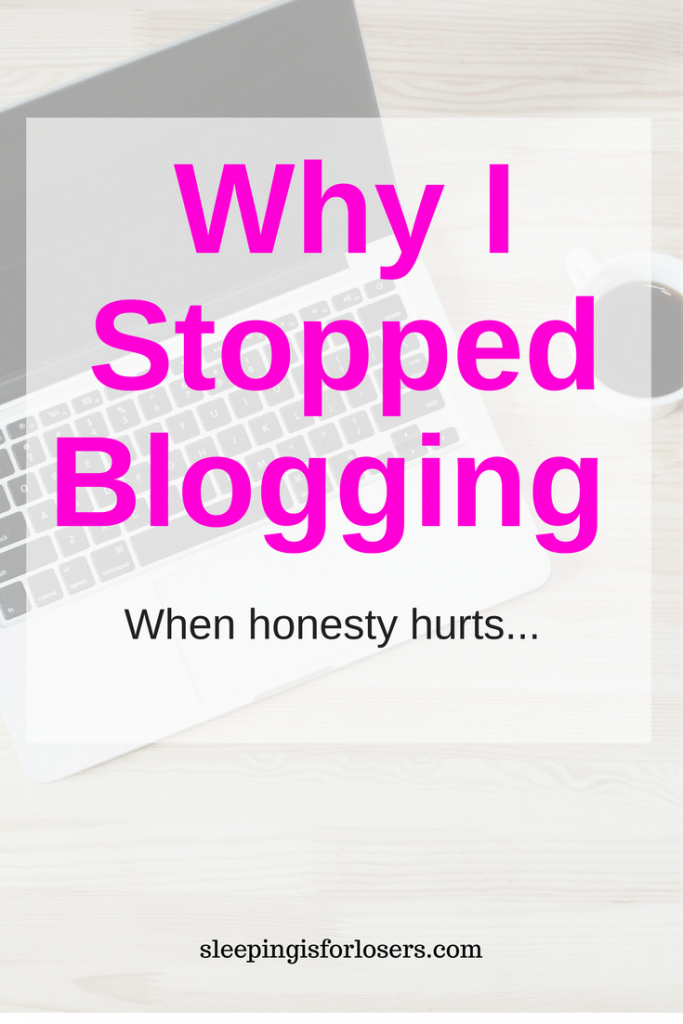 Want to learn more about starting your own blog? Visit this post and join my FREE 5 day email course where I'll guide you in setting up your own profitable blog!