I'll be the first to tell you that I have no tolerance for checklists or "must-dos", especially when it comes to blogging. I have maintained a profitable blog for over 7 years holding true to the belief that when your blog is a passion -something you would do for free simply because it brings something good into your own life or into the lives of others – the money will follow. I have never, ever, ever made money from my blog by following someone's checklist or doing what everyone else is doing to grow their blog.
And yet…
I have a list of blog post "Must-Haves" that I am going to give to you right here. I know, I know, I know. Hypocrite in the house! But bear with me!
Over years of blogging, there are some habits that you fall into that actually work really well to help you maintain structure as a blogger, improve your productivity, and just make blogging easier all around!
I figure if you're going to pour yourself into a post, you better get the most out of it. So, before you hit publish (and after you hit publish as well!),  let's talk about how you make the most of your epic post!
Title
Your title should not be cute or clever. That kills me to type but it's the absolute truth! Instead, it needs to be compelling & clear and include "key words" that make it searchable.  For example: I could have called this post "Dolla, Dolla Bills Y'all!" but "How to Make Money Off Your Blog" is highly searchable and guaranteed to drive traffic to the post on a consistent basis.
Images
As much as blogging is a word-driven platform, it is also a visual platform as well. Text needs images to improve its readability and its visual appeal for readers. Your images need to be bright, crisp, and clear – whether you create them yourself or use stock images (this is a great resource for stock images that are free!). Make sure you also include a "pinnable" image for Pinterest as well. If you're looking for a good way to make images that pop (for free!) I highly suggest Canva.com.
Alt Tags
Each image you include in a blog post MUST have it's alt tag filled out. This is CRITICAL to ensure you are being found online! Here's where the "alt tag" info is for WordPress users: Hit your "MEDIA" tab and click "ADD NEW" once you are taken to your media library.

Once you have uploaded your new piece of media content (usually a picture or a Pinterest-worthy pin), fill in the "ALT TEXT" section with a keyword-rich description of what the image is all about. I use about 3-4 sentence to explain what readers can expect when they click on the image (this also translates well in Google and Pinterest search engines and gives you plenty of opportunities to be included in searches!).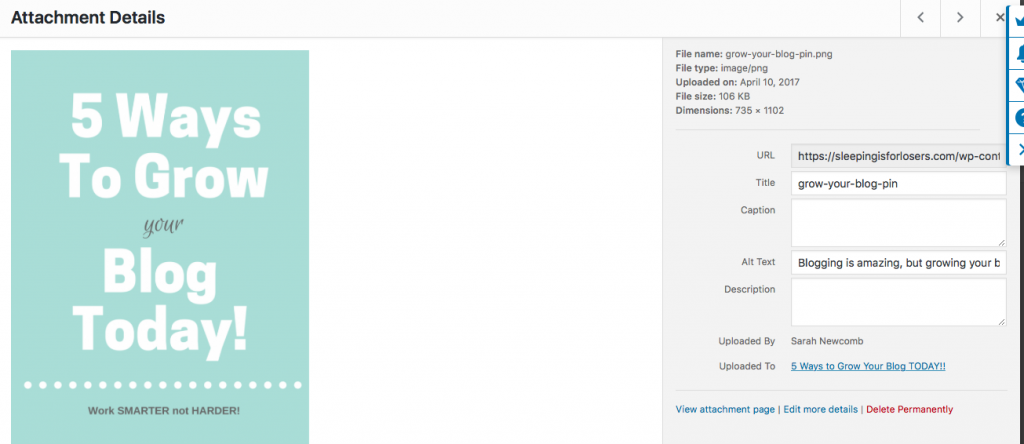 Make your alt text as detailed and keyword rich as possible – take your time and do it right the first time!
SEO
SEO is a BEAST all onto itself and I won't even pretend to understand how it all works. That being said, key words (the things people are searching for that will result in them finding and landing on your blog!) are essential to growing and making the most of your blog post. I recommend installing the YOAST SEO plug-in – it is the best way to make sure you are grabbing as much SEO juice as possible. Also make sure those key words appear in your "alt tag" for your pictures!
Short Paragraphs
Long blocks of text don't read well online, so no matter how tempting it is to go on and on and on (and as a former university student who had to write essays with super long paragraphs this is VERY hard for me!!!) break up your paragraphs into short, manageable chunks. I like to use subheadings like the ones in this post to break up the text and visually give my readers a pause.
Link to Related Posts
This is the holy grail of SEO juice for your blog. Every single post you write should include a link to other content on your blog. Why? It keeps readers on your blog for longer (resulting in better page views!) AND shows them just how much relevant content you have! I use a (free) plug-in called "INLINE Related Posts" to automatically include links within my blog posts and recommend you do the same!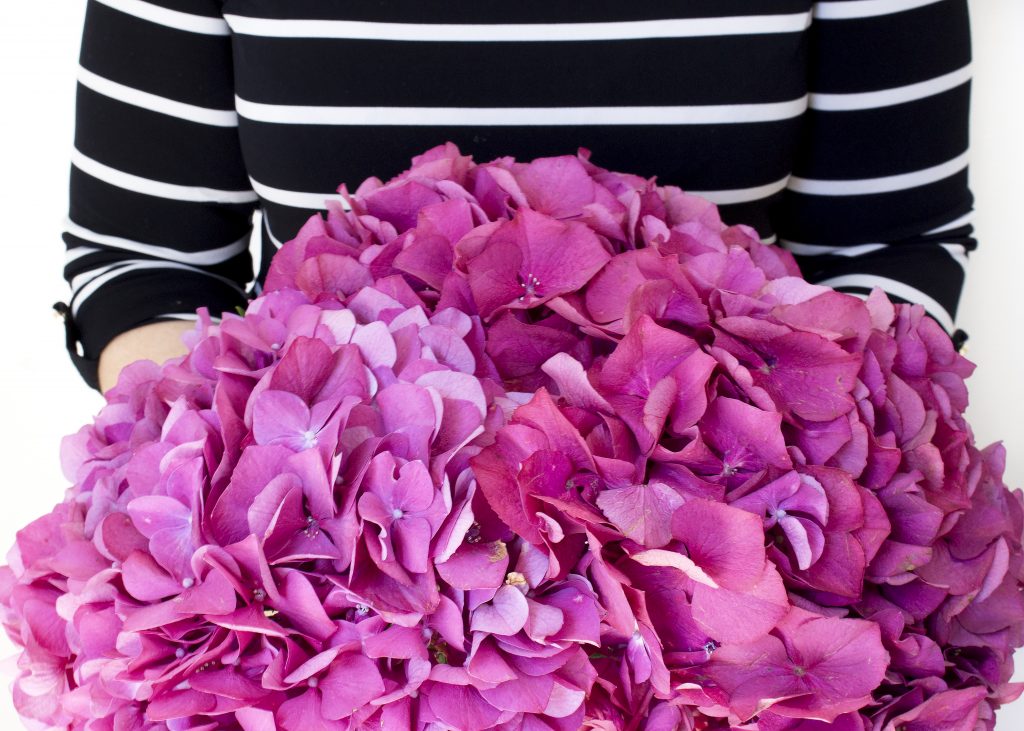 Affiliate Links
I am the last person to suggest you should have affiliate links in all your blog posts, but if you are mentioning a product that you ACTUALLY USE AND LIKE (or have used and know is great) then include an affiliate link! Here's a post I have with an affiliate link in it: https://sleepingisforlosers.com/the-definitive-guide-to-starting-a-blog/
If you're worried about seeming spammy then take stock: how many affiliate links are on your blog (for reference: I have a total of 4 affiliate links which are all featured in my Blog Resources tab as well). You will find a happy medium for affiliate links on your own blog but for the love of everything good in the world, make sure you DISCLOSE those links and don't try to be sneaky about them!
Share the HECK Out Of It!
Sharing your posts on social media is so important. I use the free SumoMe plug-into make sharing super easy and highly recommend it for your blog as well!
Pinterest– Ensure you have a pin included in your post (with the alt text filled out!) and pin it to relevant boards. (For more on Pinterest check out this post)
Facebook – Share the post on your Facebook page and in any relevant Facebook groups you are part of (check the "rules" of those groups before sharing, however!). I like to share a post at least 2x on Facebook (with a few days in between).
Twitter – I use Hootsuite to schedule Twitter posts but I don't overdo it. A post showing up in my Twitter feed once or twice a week is more than enough for me.
Instagram – YES, you can share your blog post on Instagram and it is consistently my highest return in terms of having people visit my blog, stay on my blog (thanks to all those linked articles) and sign-up for my email list. If you're interested in how I convert Instagram followers to blog followers, I wrote a whole book on it!
StumbleUpon – I 'stumble' all my blog posts and do see daily traffic from that site (not tons but definitely some!).
Subscribe!!
If you're going to all the trouble of creating a place for people to find you online and stick around, you better have a way for them to SUBSCRIBE to your blog's email list! There are plenty of ways to bring people in, but I would suggest that you begin with a subscriber bar at the top of your blog using either SumoMe or Hello Bar (both are free). Encourage people to sign-up and then email them about once a month (sometimes more, occasionally less!) so they can get used to hearing from you. Email is still the best way to create RAVING FANS because it truly is a more personal connection. Don't make it difficult for people to sign up to be part of your fan club!