Looking back on my
2012 Resolutions
and seeing how far I have come, I am so excited to embark on 2013.
As any mom of two (or more) kids will contest, having your youngest child turn 18 months old is AMAZING. I feel like we're finally hitting the sweet spot in parenting- the boys are starting to be able to play together, Zach is becoming a fantastic helper, Will is talking constantly (EAT is currently his favourite word) and taking an active interest in everything his older brother is doing.
This year, I am looking forward to going further, striving harder and being better.
1) Become a Better Partner- In 2012 (well, honestly, for the past 3.5 years) I have focused on my boys. They have been my entire life. I think it's important for 2013 to be the year that I focus on my husband. He's taken a backseat in life for quite a few years and he deserves to have attention too. I have promised to work a little less (especially at night), hang out a little more (we both love TV, honestly, so this won't be too hard!), and plan "date nights" (I HATE that term, but we are so rarely alone that this is very important to my end goal of being a better partner).
2) Get Back to a Size 4- I am currently a size 6…which is awesome and totally looks fine. BUT… I was generally a size 4 pre-pregnancy and would love to get back there. Simply because I'm nosey and would want this info from any of you, I weighed 172 lbs in March 2012 (wearing a size 10/12) and currently weigh 145 lbs (as of December 2012). In total I lost 27 pounds in 2012. Whoop! I *think* I can lose another 10 pounds (or so) in 2013, for a final weight of 135 lbs. To do this, I am resolving to have a focused plan of working out a minimum of three times a week (a combo of running on my trusty treadmill and Tone It Up/P90 workouts) AND eat lean, clean and green, with very limited amounts of sugar and "bad" carbs. I'm also going to really focus on (potentially) running a honest-to-goodness 5K.

Before…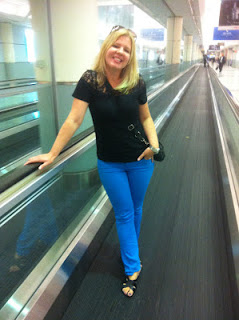 After (at a size 6)
3) Allow Myself to Feel Truly Happy- I stuff my feelings deep down inside on a pretty regular basis. Despite the fact that most people think I'm an 'open book', I'm actually very closed and rarely share my real and true feelings, especially when I am upset and hurt. I think that years of hiding my true feelings has limited my ability to be seriously and out-of-control happy. This year, I am going to just let myself feel what I freaking feel- no matter how much I want to hide those emotions. I doubt that I will become an open book of emotion, calling out everyone and anyone who crosses my path, but instead I want to focus on not allowing hurt feelings/sadness/anger become the focus of my life and push out the amazing happiness that I have in my life every day.
4) Transition Our Household to a (Mostly) Chemical-Free Environment- I am resolving to use natural/chemical free cleaning products in our home. I realized that I focus so much on my kids eating healthy, natural food and getting substantial exercise on a daily basis; meanwhile, I am filling my home with chemicals every single day with the cleaning products I use. I am planning to make my own products (vinegar and water, baking soda paste, etc.) whenever possible and purchase only chemical-free cleaning products when totally necessary.
5) Love My Boys to Bits- I had to throw in an easy one:)
These kids: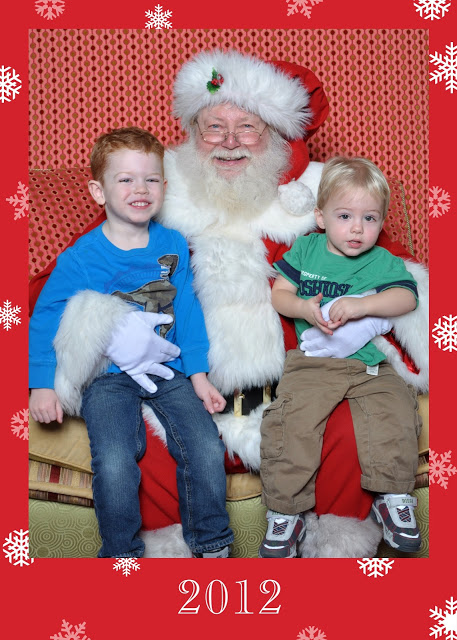 so, so, so easy to love.