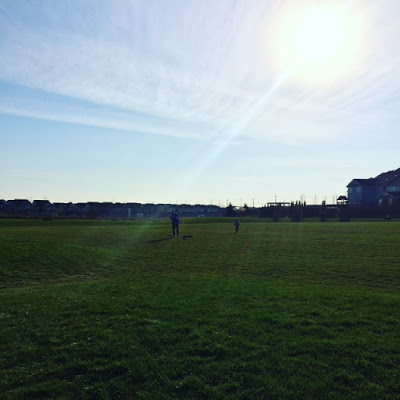 Today I watched my oldest son attempt to pitch a baseball.
The sun shone brightly, warm on my face.
The breeze was light and warm.
Quiet cheers and yells of delight emanated from the nearby park.
I felt still and calm and totally right in the moment.
It was quite a difference from the news that was filling my news feeds the night before.
My kids aren't quite old enough to grasp what is going on in the world right now, nor do I want them to. I really just want to bottle up their innocence and hold onto their naive worldview for as long as I can. I don't really want them to grow up much past where they are right now…
As selfish as it is, I want to just stay in these moments.
Warm November days, baseball in the sunshine, squeals of joy at the park.
Safety and security.
Blissful innocence.