It's no secret that blogging has changed my life.

To be honest, I felt trapped in the career I went to university for [teaching]. I loved the kids and being in the classroom, but I just couldn't imagine it being the only thing I did in my life. Then I found blogging and it changed everything. 
If you think I'm exaggerating  then check out this video about how mom blogging changed my life.
Now, seven years in, I think it's time for me to share some of the lessons I have learned in blogging.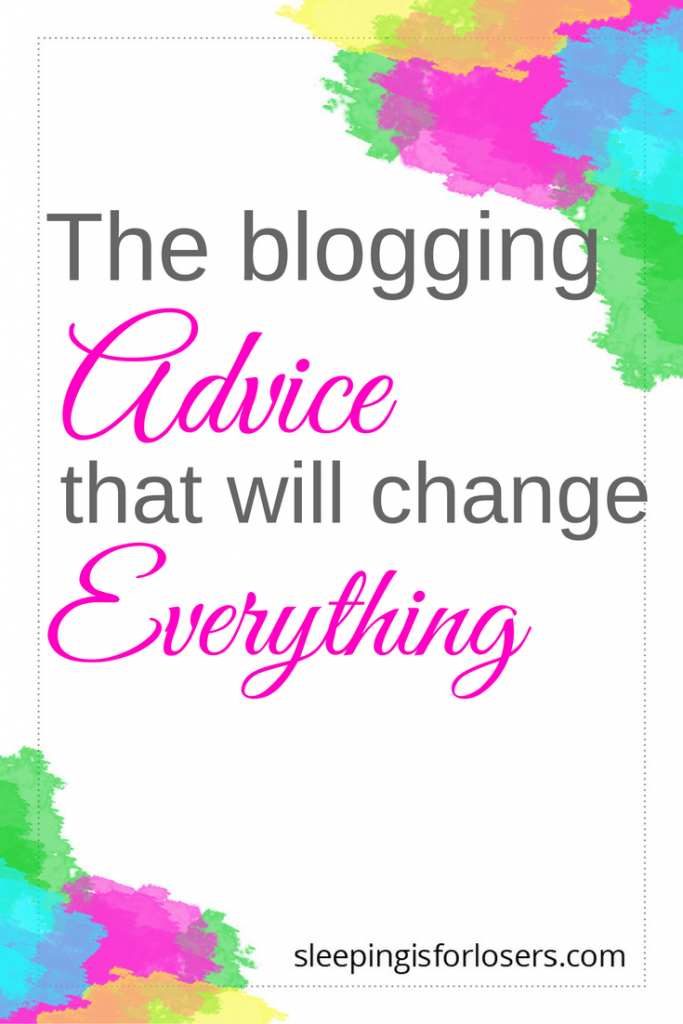 There are so many schools of thought when it comes to blogging. I've spent a lot of time listening to others talk about what it takes to become successful in the blogging world and got such mixed and varied advice.
"Experts" will tell you to focus on advertising and affiliate marketing. "Experts" will tell you to work your connections for sponsored posts. "Experts" will tell you that they have the secret to making your posts go viral [they don't. I promise]. "Experts" will give try to suck you into 'get rich quick with blogging' schemes. And I have to admit that I've gotten sick of seeing "experts" suck people into the belief that blogging is a sure-fire way to become internet famous and internet rich. Some of them might be right, some of them might be wrong. But here's one thing I know for sure:
Blogging is not a get rich, get traffic, get popular QUICK game.

In fact, most people who start a blog won't keep it up because they don't see a dime off of it or very much traffic for that matter within the first few years. 
That's why it's so important to me to start talking about my blogging journey. It hasn't been a straight path to any type of success. It still [even after 7 years] doesn't earn me a full time income. There are periods of time where I make exactly NOTHING off my blog.
However, I got some fantastic advice early on in my blogging career and it was a game changer for me.
"Your blog in and of itself is not likely to ever be your main money-maker."
Say WHAT?!?!?!? Mind. Blown.But it is SO, SO, SO true.
The amount of clicks and traffic it takes to make money off of advertising and affiliate links is generally not worth it if you haven't been in the blogging game for years [and even if you have been in the game for years that doesn't guarantee blog income!].
And that advice helped change everything about the way I looked at my blog and how it makes me money.
So here's the real deal. Blogging itself doesn't make me that much money – maybe a couple hundred dollars each month.But I do make money BECAUSE of this blog.
And that is absolutely replicable for you.
I'm really excited to talk about how blogging has changed my life, my career path, made me new friends [real life ones too!], and opened doors that I could have only dreamed of 10 years ago.
The truth is that every single opportunity I have had for financial gain and opportunity over the past years can be directly linked to my blog. 
Every. Single. One.
So, yes, I don't make much money off my blog but I make money BECAUSE of my blog.Because I have built a true readership, real connections, and authentic relationships I have been able to have life-altering opportunities.
It hasn't happened overnight but it can really happen – I'm living proof of that.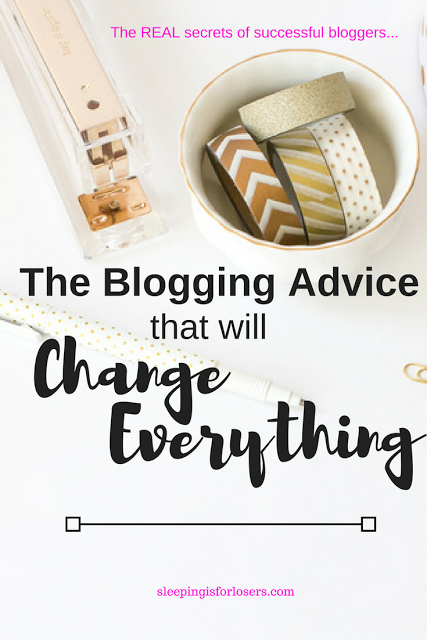 To help me tell you my story, share my experience and create success for you [however you perceive success], I have created a YouTube channel. There, I will be giving you all I've got from my years and years of trial and error. Some of it is advice, some of it is actionable "do this now!" content, and some of it is just heartfelt and real – but I know that it's valuable and will make a real difference in your blogging journey – new blogger, seasoned vet or somewhere in between.  I've called it Mom Blogging 101 and it is a growing collection of everything I know and can share with all of you.
I've embedded my Mom Blogging 101 playlist below. 
Check it out and let me know what you think. Let me know what kind of content YOU want to see me cover on there and how I can help you as you set out to make your mark in the blogging world! 
Want to learn more about starting your own blog? Visit this post and join my FREE 5 day email course where I'll guide you in setting up your own profitable blog!