Books have always played an important role in my life. There is something about the written word. I am so drawn to character-driven novels that make you feel like you are right there with the characters- feeling, experiencing, wanting- right alongside of them. With all the Christmas buying I've been doing recently, I couldn't help but think about the books that have meant the most to me throughout my life…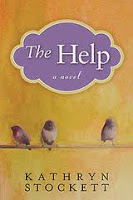 1) The Help by Kathryn Stockett- Yes, it's popular and it was turned into a just as popular movie. But it's popular for a reason! This book was such a fantastic read- I literally read it in a day because I couldn't bring myself to put it down. That hasn't happened in a long time.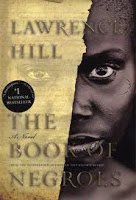 2) The Book of Negroes by Lawrence Hill– I've talk about it before, but this hands down my favourite read of all time. Lawrence Hill knows how to weave a tale that is equal parts fascinating, gripping and intriguing. I don't think there is a person who would not enjoy this book.
3) The Handmaid's Tale by Margaret Atwood– I was forced to read this for a Canadian lit class in University. It was the best book I've ever read for school…and continues to speak to me in a way that most books cannot. I think, in our ever tech-loving world, this book rings more and more true.
4) Animal Farm by George Orwell– Classic and amazing. I cried when it ended…mostly because I didn't want it to be done. Of all the books on my list, I think I've re-read this one the most.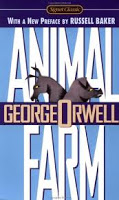 5) The Kite Runner by Khaled Hosseini- This book was heavy. Yet amazing. Another author who is able to draw you in and keep you attached to the characters and their journey throughout the entire novel.
6) The Shopaholic Series by Sophie Kinsella– Whatever, it is a great, light series that is fun to read. We all need to have a bit of fun with literature and this delivers (the movie is brutal though, so just read and enjoy the book).
7) Water for Elephants by Sara Gruen– I am so attracted to beautiful stories that are character driven. This fits the bill.
8) The Birth House by Ami McKay– I need to re-read this because I can't remember all the details, but I remember LOVING this book so much. I'm pretty sure I called it "a rare treasure" when describing it to a friend so, ya, I loved it.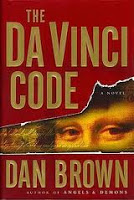 9) The Da Vinci Code by Dan Brown– I'll be honest, this is not my favourite genre but I was so drawn in by the tightly woven story with twists and turns at every corner. My husband loved it too, so that says something!
10) The Christy Miller Series by Robin Jones Gunn– When I was a teen I was addicted to this series. It's Christian-based, following the life of Christy Miller as she navigates being a teen and what it means to find yourself and who you want to be.
What would you add to the list?