Z is a big boy now!! 14 months, acting like a much older toddler.
But the hair, oh the hair. His curly mop was getting out of control. I was doing it about 3 times a day (minimum), which meant I was spending more time doing his hair then mine. Not ok. So, I called up my hairdresser (aka: bro-in-laws girlfriend) and asked her for a haircut…here are the results: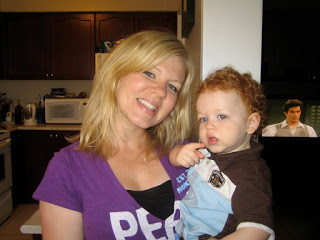 THE BEFORE!!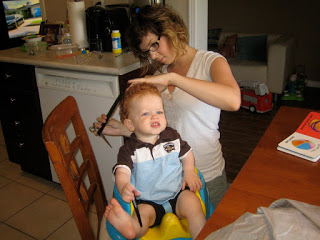 THE DURING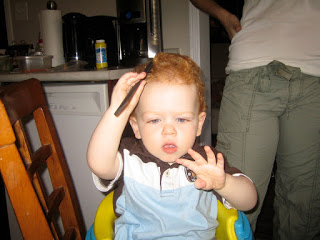 Um, Thanks but I'll comb my own hair- I know where it parts
The Cleanup- such a good boy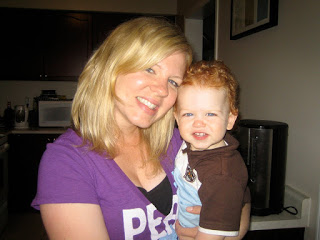 THE REVEAL!!! Such a handsome boy!!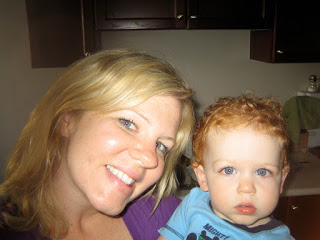 And one more for good measure- cuteness!!