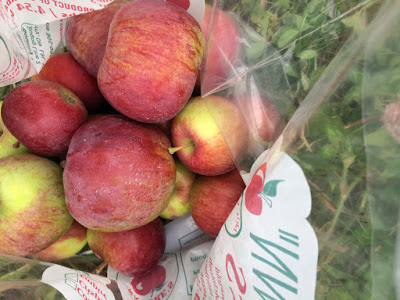 September marks one of two family traditions that we have established over the years: apple picking.
Let's talk a bit about traditions, shall we?
I'm actually not big on them.
I feel like we live in an overindulgent era that makes every perceived holiday and tradition a "must do" (I see you and the parental peer pressure that comes with 'Elf on the Shelf' *shudders*)
Not every holiday needs its own marker and tradition. A "must do" for every event cheapens the excitement and anticipation of a much-loved yearly tradition. I want my boys to grow up with one or two special, annual family events that have true meaning to us, that we look forward to and talk about year round, and that we make time for year after year, no matter what we have going on.
Apple picking happens to be that tradition for us (the other is decorating our Christmas tree while drinking egg nog- I don't really know how it became a tradition, but the kids talk about getting to drink egg nog all year round, so we will go with it).
We are so lucky to live in an area of Canada that finds itself with an overflowing bounty of apples in September and October. Empire, Courtland, Honey Crisp, Red Delicious, Golden Delicious, McIntosh- they are everywhere and plentiful and they are beyond delicious.
If you have never had an apple plucked straight from the branch that has lovingly grown it, you are missing out. I don't know that I can aptly describe the the crispness, the juiciness, the aroma you inhale as you bite into it. I'm not sure I can even explain what it feels like to hold that fresh apple in your hand-slightly dewy and perfect for picking- listening for the slight snap as you twist it and break it off its branch. I wish I could recount the excitement on my kids faces as they walk into the orchard, running up and down the rows, screaming in delight when they spot the perfect (way up top, I need daddy to pick me up) apple.
So I'll show you instead.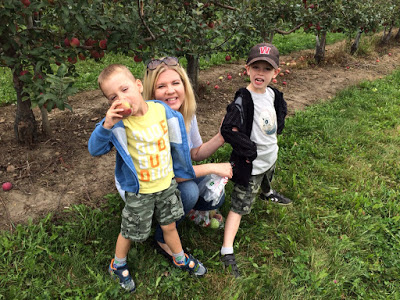 Mandatory mom & kids photo- if only they would stay still and someone would teach them how to actually smile for a photo! And if only I had kept my sunglasses on (so bright!).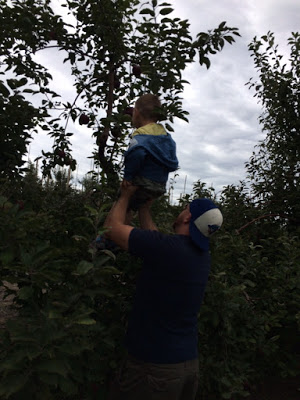 Gotta get the good ones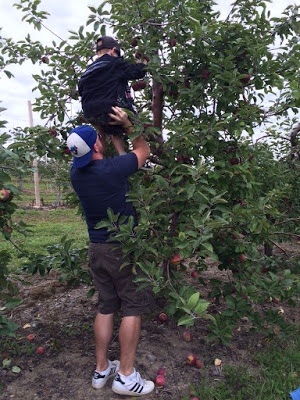 And you certainly can't let your younger brother have all the fun!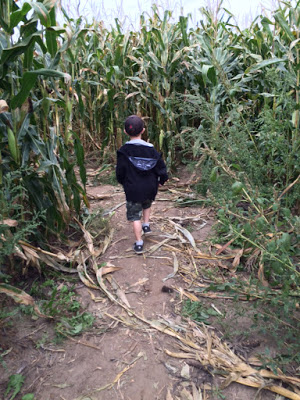 Of course the corn maze may ACTUALLY be the best part!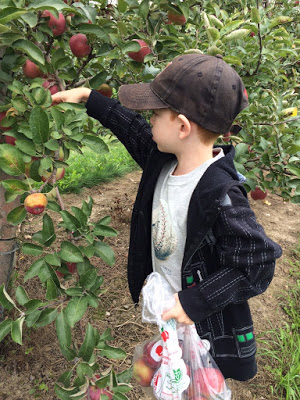 Perfect size!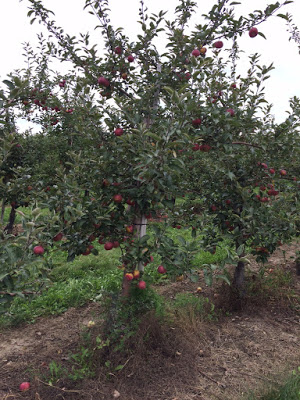 The perfect apple tree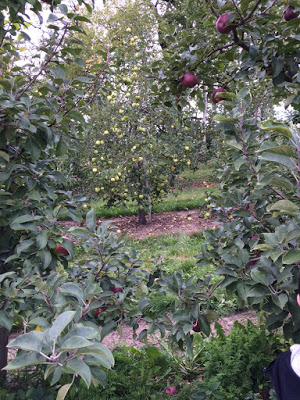 And yet another perfect tree- they were everywhere!