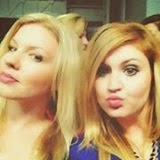 Hey, meet my sister.
(I'm the blonde, she's the kissy face- in case you were wondering).
She's a foodie and a fashionista and she's going to be blogging with me on Sleeping Is For Losers- sharing her fav tips and tricks for the kitchen and your closet!
Today, for Foodie Friday, she's starting us off with a delish cookie recipe!
Make sure you show Lizzy some love
****
One of my favourite parts of Christmas is the baking. I
remember eagerly anticipating going to my grandma's house for Sunday dinner in December
and her creating some of the most mouthwatering baking creations. From Guy
Squares and Whipped Shortbreads to a proper English Trifle; Christmas would not
be the same without them. Although my grandma may not be able to bake with me
this year, I can continue on with her tradition of baking. And so it begins; here are my top Christmas
recipes.
Browned Butter and
Brown Sugar Cookies
Nothing
beats the smell of bubbling butter on the stove, just waiting to be mixed with
sweet brown sugar.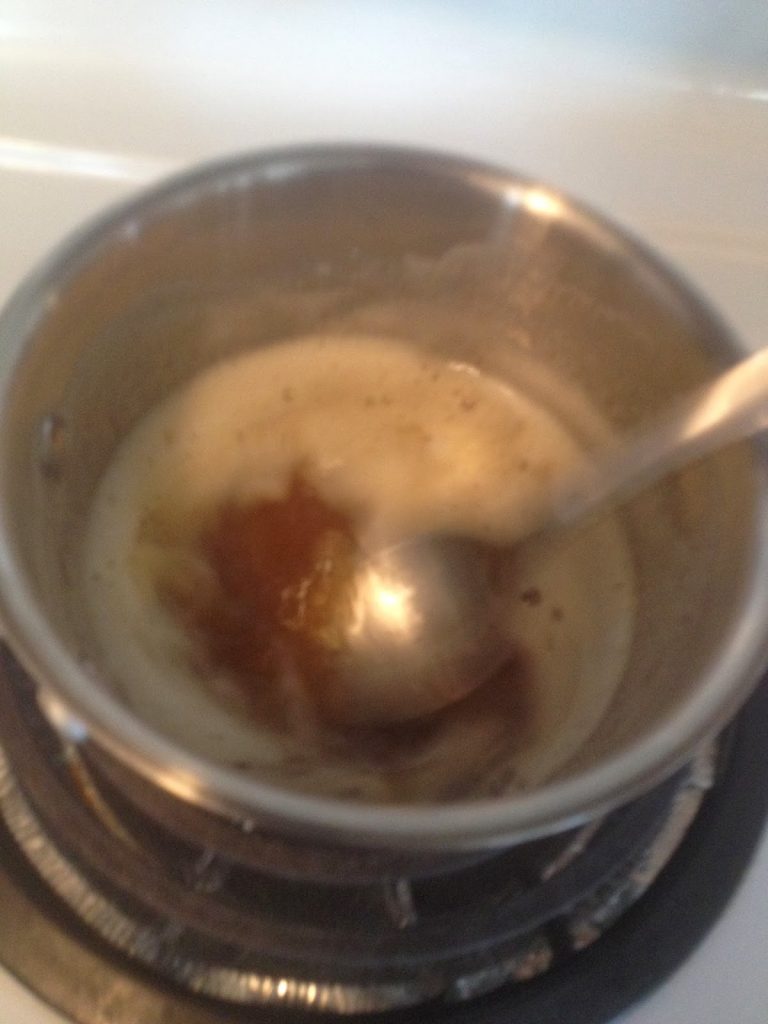 First, take one cup of unsalted butter and melt in a small
saucepan on medium. Make sure you are stirring constantly. In two minutes you
will start to see the butter change in colour to a dark brown. Make sure to remove from heat when you see
little black spots at the bottom of the saucepan. This means it's done and will
smell slightly nutty. Let cool for 20 minutes.
While your butter is cooling, preheat your oven to 350
degrees. My oven is very hot, so I actually put my oven to 335 degrees. It's very
important to know the temperature of your oven; it's the difference between
burnt cookies and awesome cookies.
In a medium sized bowl mix together your dry
ingredients: 2 1/4 cups all-purpose flour, 1/2 teaspoon baking soda, 1/4
teaspoon baking powder, 1/2 teaspoon salt and ½ teaspoon of cinnamon (you can
also add ½ a teaspoon of nutmeg for a fuller flavor).
Time
for the magic!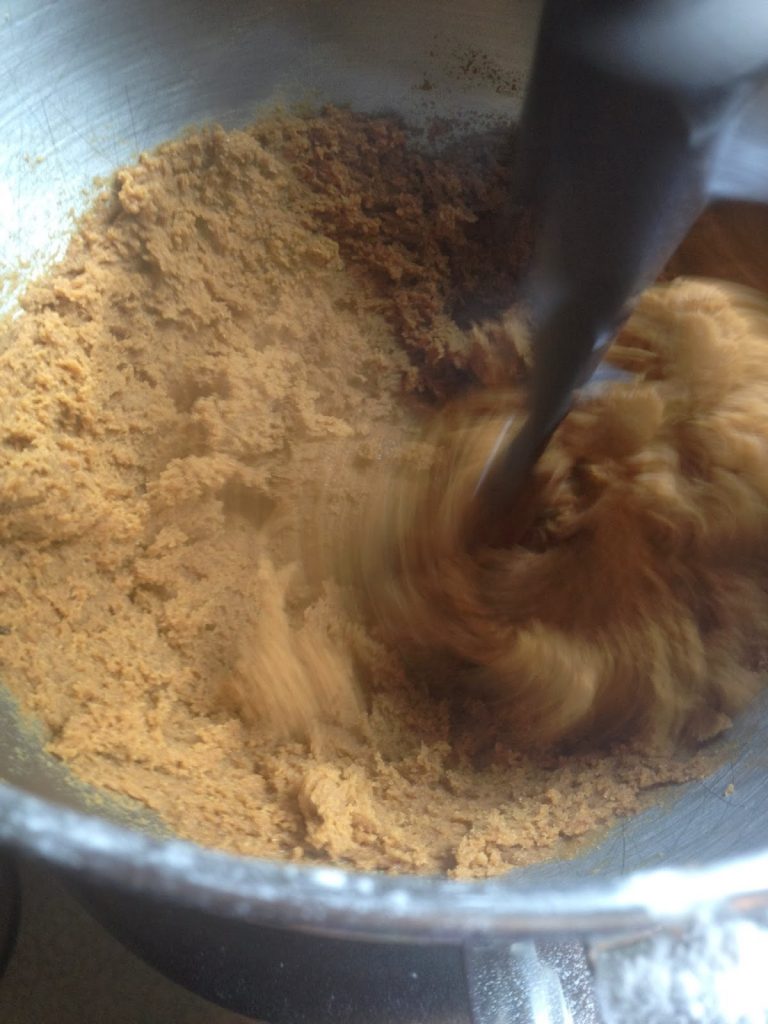 In your stand mixer or using a hand mixer, beat on medium the
browned butter and 1 3/4 cups packed light brown sugar (you can add a little
more sugar if you like them sweet!). Beat until there are no lumps(anywhere
from two to three minutes). Add 1 large
egg and 1 1/2 tablespoons vanilla (you can also add some brandy if you like
some booze in your cookies).
Add your dry ingredients slowly. Mix well.
Take a spoonful of dough and roll to make a small ball. Roll
in white sugar and/or brown sugar. If you like sweet and salty, sprinkle the
balls with a small amount of sea salt. Place on a greased/parchment paper lined
cookie sheet and bake for 10 – 12 minutes.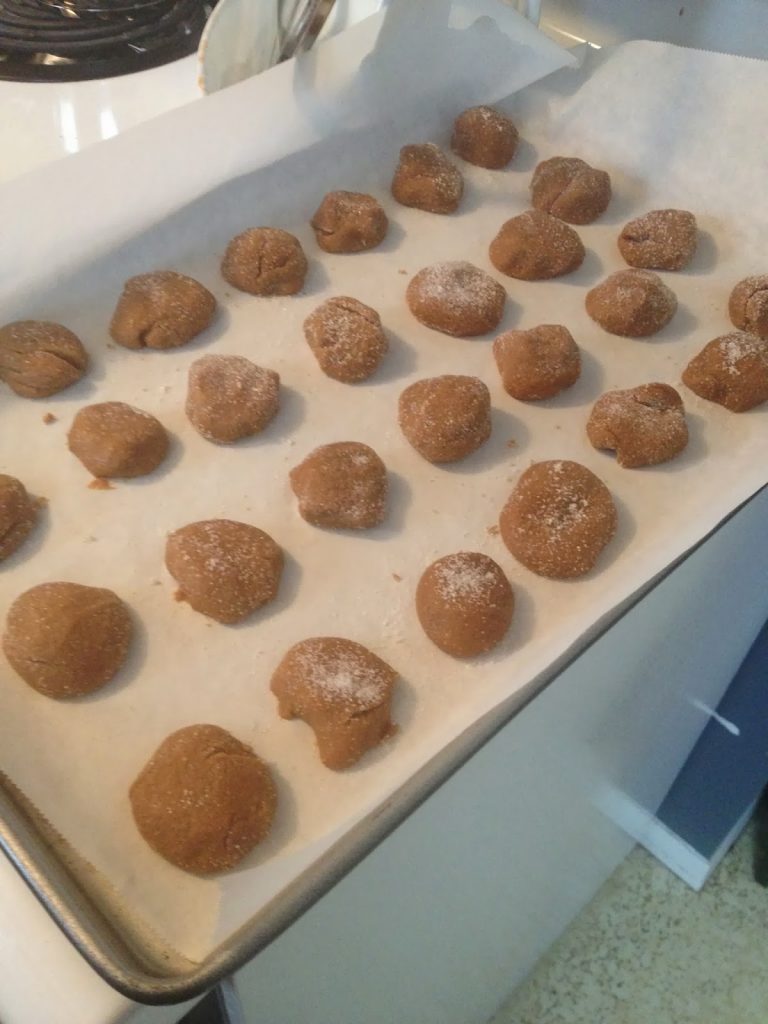 The cookies should look slightly
cracked.
Put in an airtight container or bag. These only keep for a week, after
a week they will begin to get hard.
Un-eaten cookie options:
– Create as a crumble to add to oatmeal or muffin topping
– Crumble and add more butter to create a crust for a pie
These cookies are fun and easy! Use your senses when cooking them and add your
own twist (top with a whisky icing, add sea salt for a salty twist, add
chocolate chips etc). Don't be scared to try something new – that's the joy of
baking.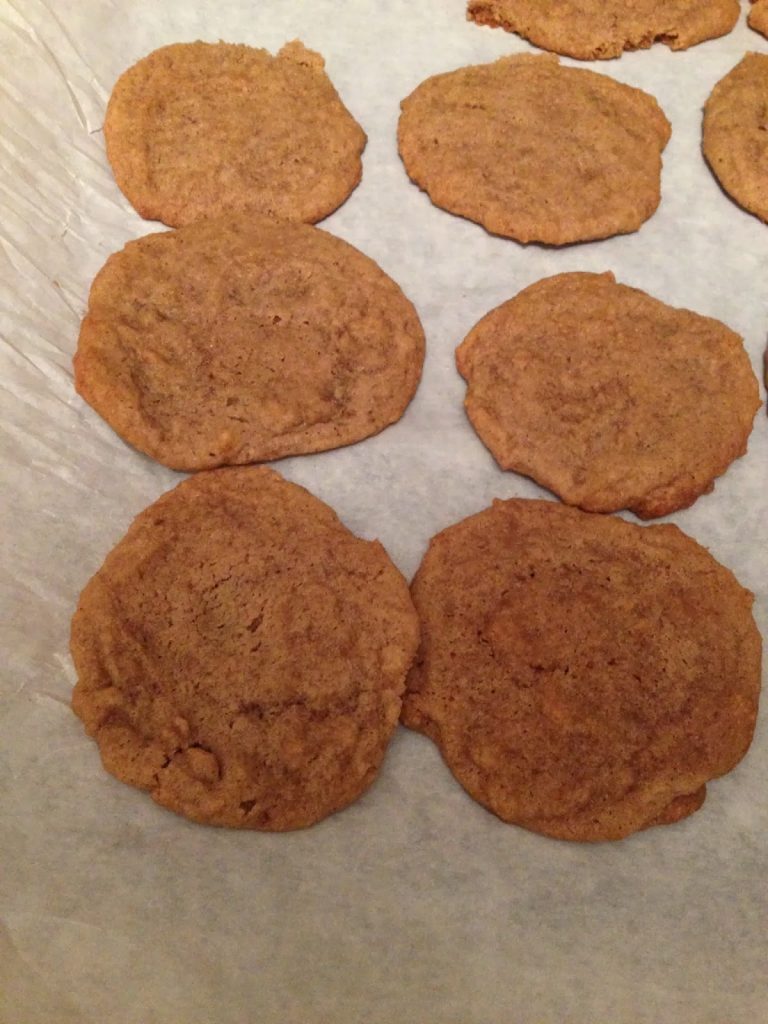 Be good or be good at it,
Lizzy